What to Do When Your California Business Faces an ADA Lawsuit
Posted on: June 15, 2021 in ADA Compliance
Share: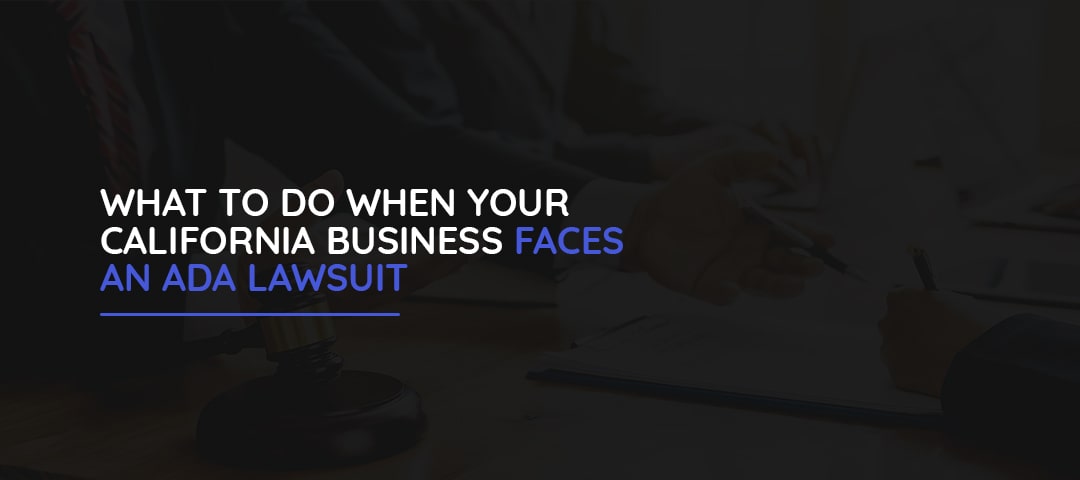 The Americans with Disabilities Act (ADA) requires that businesses comply with accessibility standards. Unfortunately, some individuals misuse the ADA and file frivolous lawsuits against companies. These lawsuits are especially common in California, which is the most ADA litigious state. Even a false claim of an ADA violation can have serious consequences for a business, including reputational and financial damage.
If your business is facing an ADA lawsuit in California, you may need to work with a construction company that offers services to help your business avoid ADA violations. California businesses can turn to Maintco Corp for assistance with remaining compliant and preventing ADA lawsuits.
Table of Contents
What Is an ADA Lawsuit?
The Americans with Disabilities Act was passed to protect workers who have disabilities from being discriminated against in the workplace. A disability is a physical or mental impairment that dramatically limits a minimum of one major life activity. Every person is entitled to full and equal accommodations, services, facilities, privileges or advantages in all business establishments regardless of disability.
Under the ADA, everything from hiring workers to ensuring they have reasonable concessions is covered. Along with workers, the ADA covers customers to ensure the general public can access businesses. ADA requirements in California refer to:
Stairs: Requirements for stairs include standards for nosings, handrails, risers and treads.
Signage: In California, there are signage requirements for parking and restrooms.
Bathrooms: There are accessibility requirements for a bathroom's accessories, fixtures and path of travel.
Parking lots: The requirements for parking lots include parking space dimensions and the number of handicapped parking spaces.
Walkways and ramps: These include slope, width, surface, landing, guardrail, maintenance, handrail and door requirements.
Small businesses are protected from the expense of making older buildings accessible if they have few employees, but every business should aim to be accessible. Adhering to the standards is crucial to avoiding an ADA accessibility lawsuit.
An ADA violation is also considered a violation of state law. Modifications have been established to protect businesses against frivolous lawsuits, such as limiting plaintiffs to filing only one claim and mandating that plaintiffs must have personally encountered the accessibility barrier.
ADA Lawsuit Statistics
Filings in New York, Florida and California account for a large number of ADA cases in the U.S. Of the three states, California has the highest number of cases. In 2017, California accounted for 2,933 of the ADA filings of the 4,961 total across the nation. The same year, there were 39,800 civil rights cases, and ADA cases made up 10,773 of the filings — amounting to 27% of the civil rights cases and 4% of the total civil docket.
While civil rights cases filed from 2005 to 2017 decreased 12%, filings of ADA cases during that same period increased 395%. In New York, the number of ADA cases may be influenced by the age of infrastructure and public buildings throughout New York City that plaintiffs claim are inaccessible for those who have disabilities. In Florida, plaintiffs known as "testers" could be contributing to the large number of filings. A tester files claims against several businesses, alleging failure to meet ADA requirements.
California's state laws permit a plaintiff to add a monetary claim for damages to their request for injunctive relief in an ADA lawsuit. The large number of cases in California may be a result of these laws. The aging baby-boom generation may also contribute to the increase in ADA cases, as the pool of people who are disabled has grown.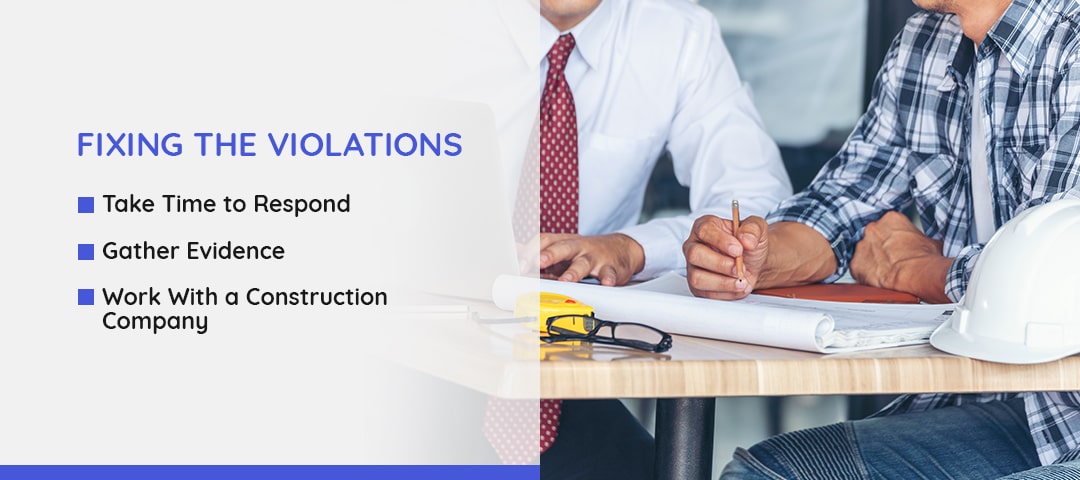 Fixing the Violations
If your business is facing an ADA lawsuit, it isn't too late to do something. You can take steps to investigate the allegations and fix the violations if there are any present.
1. Take Time to Respond
If an ADA claim is filed against you, your initial reaction may be to settle as quickly as possible. However, this impulse is why people misuse the ADA and file frivolous lawsuits. Instead, review the complaint and consider whether it may or may not be legitimate. Reach out to your insurance company or attorney to ask about defense counsel. Then respond to the complaint, as failing to do so could result in statutory penalties.
2. Gather Evidence
Next, gather evidence for your defense. This could include taking pictures of your building and every area of the property, particularly the areas included in the complaint. Doing so will allow you to document any possible changes and potentially prove the plaintiff had access to reasonable alternatives, such as a ramp instead of a staircase.
3. Work With a Construction Company
When you are handling an ADA complaint, there are different approaches you can take. If you want to make immediate modifications that can address the issue noted in the complaint, contact a construction company that can make those modifications. An expert can review your property for ADA compliance and take care of issues that may be present.
ADA Readily Achievable Accessibility Modifications
There isn't a definitive list of readily achievable accessibility modifications, as barriers that are easy or inexpensive to remove vary from company to company. However, the following are some modifications your business may find to be readily achievable:
Widening a door
Removing a turnstile
Repositioning phones
Installing vehicle hand controls
Installing alarm lights that flash
Installing a grab bar in every toilet stall
Installing accessible hardware to doors
Adding a full-length mirror to the bathroom
Making curb cuts in a sidewalk or entrance
Installing an offset hinge to widen a doorway
Adding raised marks on an elevator's control buttons
Providing an alternative path that is more accessible
Repositioning the restrooms' paper towel dispensers
Insulating the pipes under bathroom sinks to prevent burns
Increasing maneuvering space by rearranging toilet partitions
Rearranging chairs, tables, display racks or vending machines
Including accessible paper cup dispensers at inaccessible water fountains
Restaurants, for example, may want to rearrange tables. Department stores may want to adjust the layout of shelves and racks to allow for wheelchair access. Whether any of these changes are readily achievable depends on a variety of factors, such as whether the changes would lead to a significant loss of serving or selling space.
Contact Us at Maintco Corp
At Maintco Corp, we are a construction company that offers facility maintenance services. Founded in 1992, we're a full-service, licensed general contractor serving California and neighboring states. We aim to reduce stress and increase project clarity and efficiency for construction and facility management teams. Our construction services include:
MEP
Remodel
Refresh
Roll-outs
Budgeting
Estimating
Scheduling
Procurement
Warehousing
Infrastructure
Pre-construction
Tenant improvement
Business conversion
Project and field management
We can handle any construction project you need for ADA compliance, including everything from retrofitting your business's restrooms to installing handrails. If your business is facing an ADA lawsuit in Los Angeles or another part of California, learn more about our ADA construction services or contact us at Maintco Corp today.