Join us on our Journey.  We are Los Angele's top Tenant Improvement Contractor.
Initial Consultation for Tenant Improvement:

Contact Maintco for your commercial tenant improvement needs.
Schedule an initial consultation to discuss your requirements, vision, and project goals.
During the consultation, we gather crucial information about your space, budget, and timeline.

Site Assessment and Feasibility Study:

Our team conducts a comprehensive site assessment to evaluate the feasibility of your tenant improvement project.
We assess the existing structure, systems, and infrastructure to identify potential challenges and opportunities.
Together, we explore design possibilities, space optimization, and functionality improvements.

Conceptual Design and Proposal:

Based on the site assessment, we develop a conceptual design proposal tailored to your specific needs.
Our proposal includes a detailed plan outlining the scope of work, design concepts, materials, and estimated costs.
We present the proposal, explaining the design rationale, potential benefits, and project timeline.

Design Refinement and Approval:

We collaborate closely with you to refine and finalize the design concept.
We address your feedback, make necessary adjustments, and ensure the design aligns with your vision.
Once the design is approved, we initiate the documentation and permitting process.

Project Execution and Management:

Our experienced project management team takes charge of executing your tenant improvement project.
We oversee all construction activities, coordinate subcontractors, and ensure adherence to safety regulations and building codes.
Throughout the project, we maintain transparent communication, providing regular updates and addressing any concerns.

Quality Control and Inspection:

Maintco emphasizes stringent quality control measures to deliver exceptional tenant improvement results.
We conduct regular inspections to ensure the highest standards of workmanship, design compliance, and regulatory adherence.

Completion and Handover:

As the project nears completion, we perform a final walkthrough with you to ensure your satisfaction.
Any necessary adjustments or touch-ups are promptly addressed to meet your expectations.
We coordinate the formal handover, providing you with comprehensive documentation, warranties, and maintenance instructions.

Post-Project Support:

Maintco remains committed to your long-term satisfaction and offers ongoing support.
We address any post-project inquiries, provide maintenance services, and cater to your future tenant improvement needs.
Experience a streamlined and successful tenant improvement project with Maintco. Our expertise, attention to detail, and commitment to quality will transform your commercial space according to your vision. Contact us today to get started.
Choose Maintco for Your Tenant Improvement Project
Contact Us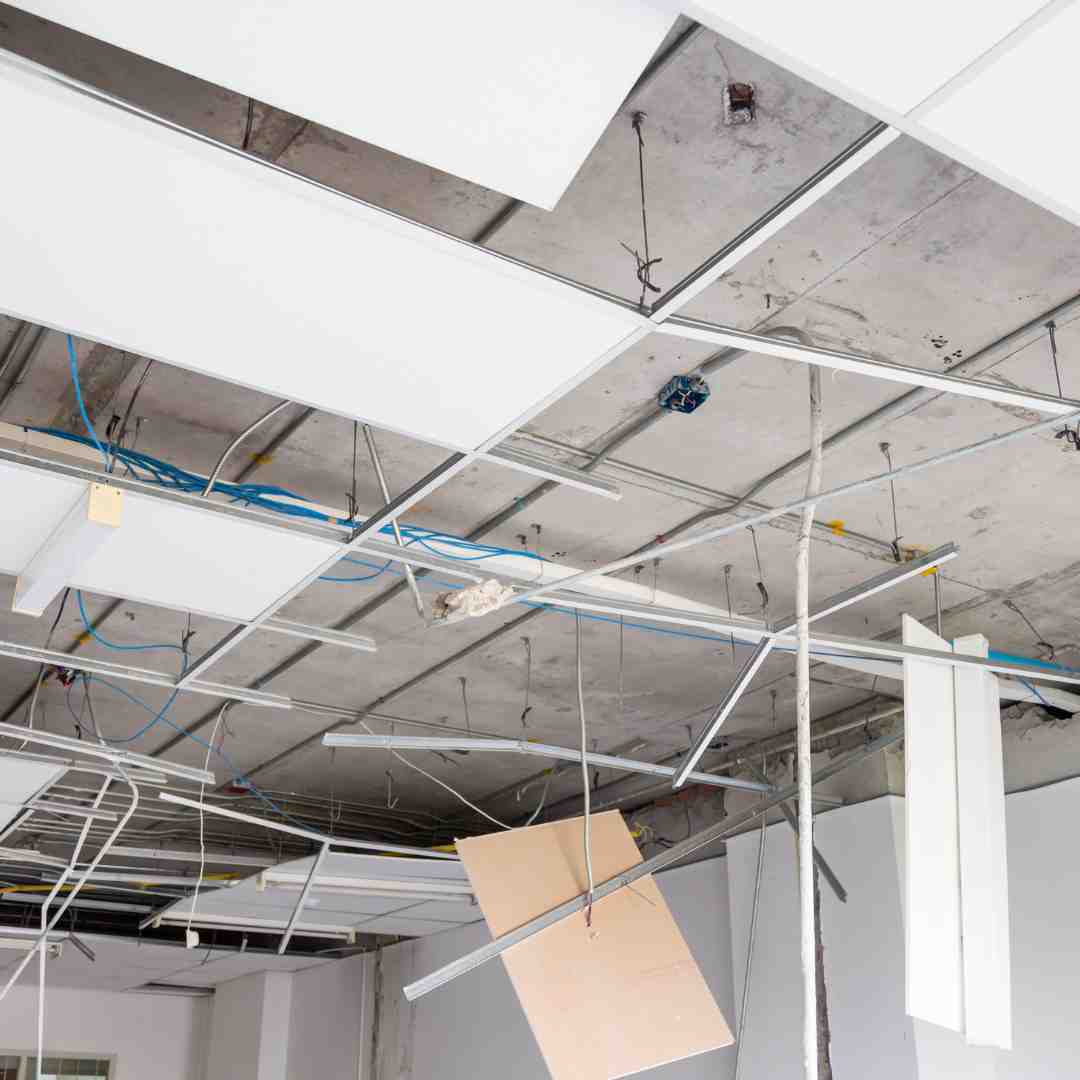 What Are Examples of Tenant Improvements?
Tenant improvements take many forms, depending on the needs of the building owner and existing or future tenants. Some commonly performed tenant improvement projects include:
Improving lighting: The right lighting enhances the atmosphere in a building. It can also lead to improved productivity and increased sales. For example, if you rent a portion of the building to a clothing store, installing good lighting in the fitting rooms can increase clothing sales.
Improving flooring: Different companies have different flooring needs. A restaurant needs slip- and stain-resistant flooring, while a retailer may need tiles that match its color scheme. 
Installing walls or partitions: A large, open floor plan offers many options and opportunities for companies, especially if walls or partitions can be installed. Partitions allow tenants to divide an open floor plan into several offices or create separate changing areas for clothing retailers. A restaurant may need to install a wall to separate the kitchen from the dining room or form separate rooms for private parties and events. 
Installing restrooms or kitchens: Depending on the needs of a tenant, a building owner may choose to install a kitchen or additional restrooms. These efforts prepare the space to fulfill the individual tenants' requirements.
Improving or installing HVAC systems: Older buildings may need to be fitted with air conditioning or heating systems. Additionally, an upgraded HVAC system can make a building more comfortable or energy-efficient.
Making a building accessible: Certain buildings may need upgrades to make them accessible for everyone. These improvements can help a facility comply with local regulations. 
Increasing or adding storage spaces: Installing storage areas or closets can make a building more usable. Additional storage is especially advantageous for companies that need to keep inventory or special supplies on hand.
[Read More]
Tenant Improvement Challenges
Tenant improvements can present several challenges for building owners. Working with a commercial tenant improvement contractor helps you avoid or minimize the most common issues, such as:
Time of construction: Getting the construction timing right can be challenging, particularly if tenants are already using the space. Maintco Corp works to keep downtime out of the picture, performing updates and improvements that don't require your tenants to close their business or move out. 
Building secrets: Buildings can hold many secrets, from mold to asbestos to unforeseen structural issues. These may be uncovered during an improvement project. Working with an experienced contractor means your company can effectively respond to any concerns that arise during construction.  
Cost of improvements: Tenant improvement projects should allow you to collect more rent, but the cost of the improvements can be high. Let your contractor know your budget, so they can accommodate your needs. Consider agreeing to pay for improvements up to a certain dollar amount. The tenant can arrange to take on the cost of repairs above that.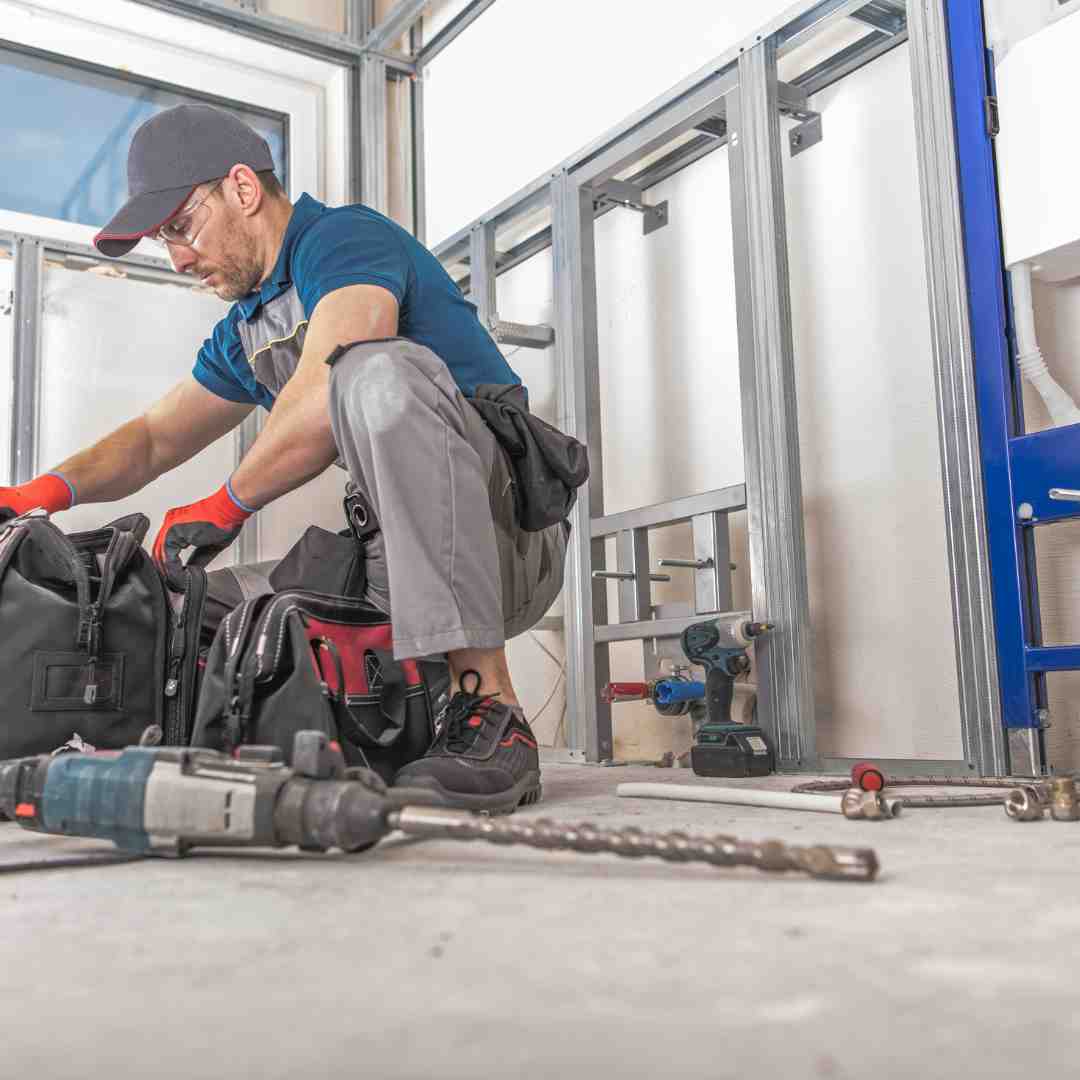 Transform Your Space in Los Angeles with Maintco Corp using our Tenant Improvement Partnership Program
Looking for exceptional tenant improvement services in Los Angeles? Look no further than Maintco Corp. Discover the advantages of working with us on your next project:
Expertise and Experience: With years of industry knowledge and a deep understanding of the Los Angeles market, Maintco Corp. brings extensive expertise and experience to your tenant improvement project in the vibrant city.

Customized Solutions: We offer tailored solutions to meet the unique needs and style of your commercial space in Los Angeles, ensuring your vision becomes a reality within your budget and timeline.

Comprehensive Services: From planning and design to construction and finishing touches, our team handles every aspect of your tenant improvement project in Los Angeles, providing a seamless and hassle-free experience.

Project Management Excellence: Our dedicated project managers in Los Angeles ensure smooth coordination, efficient scheduling, and effective communication throughout the process, keeping you informed and involved every step of the way.

Quality Workmanship: We take pride in delivering top-notch workmanship that meets the high standards of Los Angeles. Our skilled craftsmen utilize premium materials and industry-best practices to ensure exceptional results that enhance the aesthetic appeal and functionality of your commercial space.

Compliance and Safety: Maintco Corp. is well-versed in the local building codes and safety regulations specific to Los Angeles. We prioritize compliance and ensure that all work is carried out in accordance with the city's guidelines, providing a safe environment for everyone involved.

Timely Delivery: We understand the fast-paced nature of Los Angeles and the importance of meeting deadlines. Maintco Corp. is committed to completing your tenant improvement project on time, minimizing disruption and ensuring your commercial space is ready for occupancy as planned.

Client-Centric Approach: Maintco Corp. values open communication, actively involving you in the decision-making process and providing exceptional customer service tailored to the unique needs of clients in Los Angeles. We prioritize your satisfaction and strive to exceed your expectations.
Experience the benefits of partnering with Maintco Corp. for your tenant improvement needs in Los Angeles. Transform your commercial space into a remarkable environment that reflects the energy and style of the city. Contact us today to discuss your project and let us bring your vision to life in the heart of Los Angeles.
[Read More]
Why Work With Maintco Corp on Tenant Improvement
When it comes to tenant improvement projects, choosing the right partner is crucial. Here are the reasons why you should consider working with Maintco Corp:
Extensive Experience: With years of experience in tenant improvement projects, Maintco Corp has a proven track record of delivering successful outcomes. Our expertise spans across various industries, allowing us to understand the specific needs and requirements of each project.

Meticulous Project Management: At Maintco Corp, we take pride in our meticulous approach to project management. Our dedicated project managers oversee every aspect of the tenant improvement process, ensuring effective coordination, timely execution, and seamless communication.

Skilled Craftsmanship: Our team consists of highly skilled craftsmen who excel in their respective trades. From carpentry to electrical work, plumbing to painting, we have the expertise to handle all aspects of tenant improvement with precision and attention to detail.

Customized Solutions: We understand that each tenant improvement project is unique. That's why we offer tailored solutions to meet your specific requirements and goals. Our team collaborates closely with you to understand your vision and translate it into a well-executed plan.

Compliance and Regulations: Maintco Corp is well-versed in building codes, safety regulations, and industry standards. We ensure that all work is carried out in compliance with relevant guidelines, obtaining necessary permits and inspections as required.

Seamless Collaboration: We believe in fostering strong partnerships with our clients. Maintco Corp encourages open communication and collaboration throughout the tenant improvement journey. We value your input and actively involve you in the decision-making process.

Commitment to Customer Satisfaction: Customer satisfaction is our top priority. We go the extra mile to ensure that our clients are happy with the results. Our team listens to your feedback, addresses any concerns promptly, and strives to exceed your expectations.
By choosing Maintco Corp for your tenant improvement projects, you can have confidence in our expertise, professionalism, and dedication to delivering exceptional results. Transform your commercial space with our reliable and efficient services. Contact us today to discuss your project and let us bring your vision to life.
Contact Us For Tenant Improvement
Contact Maintco Corp Today
Whether your tenant improvement needs are small or large, we can help see them through from conception to completion. We look forward to building a long-lasting relationship with your company. Contact us today to learn more about our tenant improvement services.

We put your needs first every time