Welcome to Maintco Construction
Your premier destination for exceptional construction services. With a strong foundation of expertise and a commitment to excellence, we are dedicated to bringing your vision to life and exceeding your expectations.
At Maintco Construction, we specialize in a wide range of construction projects, including commercial, residential, industrial, and institutional. Our team of experienced professionals possesses the skills, knowledge, and creativity necessary to tackle projects of all sizes and complexities.
Our Approach:
Collaborative Planning: We believe in open communication and collaboration from the start. We work closely with you to understand your unique requirements, goals, and budget, ensuring that every aspect of the project is aligned with your vision.

Design and Engineering: Our team of architects, engineers, and designers combine creativity and technical expertise to develop innovative and functional designs. We pay meticulous attention to detail to ensure that every aspect of the project is carefully planned and executed.

Quality Construction: Maintco Construction is committed to delivering top-notch craftsmanship and quality in every project we undertake. We employ skilled craftsmen and utilize premium materials to ensure the longevity, durability, and aesthetic appeal of our constructions.

Timely Execution: We understand the importance of delivering projects on time and within budget. Our project management team diligently monitors progress, coordinates resources, and maintains effective communication to ensure timely completion of your construction project.

Safety and Compliance: Maintco Construction prioritizes safety and compliance with all regulatory requirements. We implement comprehensive safety measures and adhere to industry standards to provide a secure working environment for our team and stakeholders.
Our Services:
New Construction: From ground-up construction to building expansions, we have the expertise to bring your new construction project to life. Our team will handle every aspect, from planning and design to construction and finishing touches.

Renovations and Remodeling: Whether you need to revitalize an existing space or reconfigure it to meet changing needs, Maintco Construction offers expert renovation and remodeling services. We transform spaces, enhancing their functionality and aesthetics.

Interior Fit-Outs: Our team specializes in interior fit-outs for various commercial properties. We create customized and functional interiors that reflect your brand identity and maximize space utilization.

Project Management: Maintco Construction provides comprehensive project management services, ensuring seamless coordination, efficient resource allocation, and effective communication throughout the construction process.
Why Choose Maintco Construction?
Experience and Expertise: With years of experience in the construction industry, Maintco Construction brings a wealth of knowledge and expertise to every project.

Commitment to Excellence: We are dedicated to delivering excellence in craftsmanship, innovation in design, and superior customer service.

Client-Centric Approach: Your satisfaction is our top priority. We actively listen to your needs, collaborate closely, and provide transparent communication at every stage of the project.

Quality and Durability: We use high-quality materials and employ skilled craftsmen to ensure the longevity and durability of our constructions.

Timely Delivery: We understand the importance of meeting deadlines. Our efficient project management ensures timely completion, minimizing disruptions to your operations.
Partner with Maintco Construction:
Experience the difference that Maintco Construction brings to your construction project. We are committed to delivering exceptional results, tailored to your needs, on time and within budget. Contact us today to discuss your project requirements and let us turn your vision into reality.
Commercial Construction Company in Los Angeles, California
Maintco Corp.'s suite of construction services can optimize results for retailers and other types of commercial operations throughout the Los Angeles area. Our comprehensive understanding of the construction process, gained from nearly three decades of experience, enables us to determine the most reliable and cost-effective delivery method for your project. With our hands-on expertise and ability to work closely with all project stakeholders when planning, assessing, and managing your project, we can ensure the best possible outcome.
[Read More]
Contact Maintco for Commercial Construction Services
Contact Us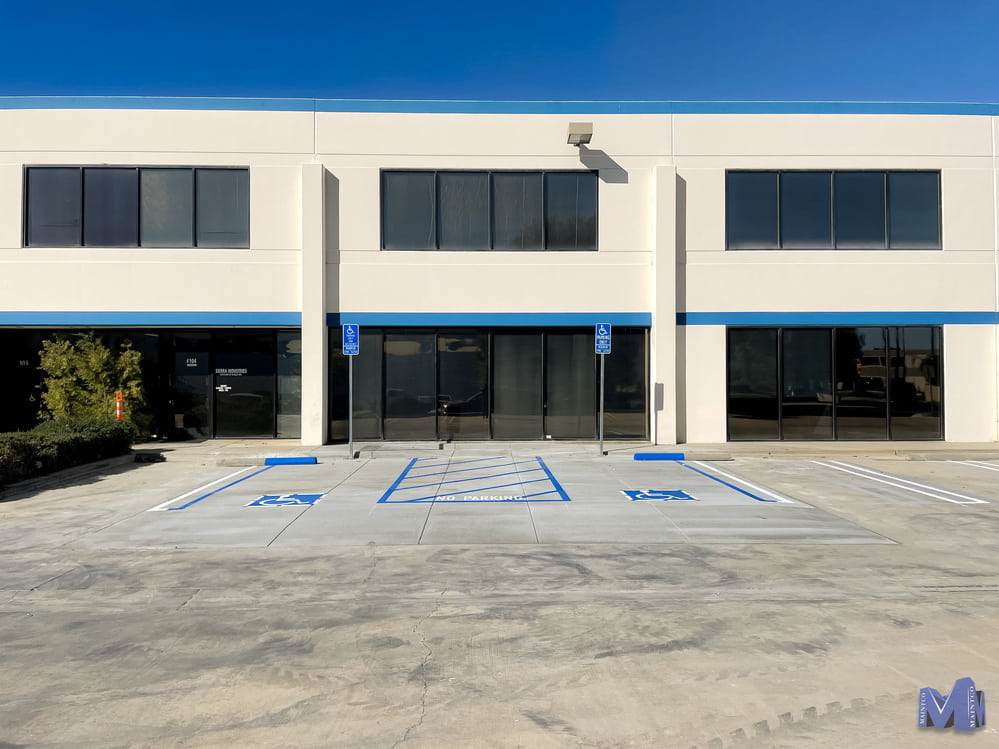 Our Commercial Construction Services
Our commercial construction company offers the following services in Los Angeles:
Infrastructure: We're experts at the design and construction of an efficient infrastructure consisting of heating, ventilation and air conditioning, and other essential components.
MEP: We can handle all aspects of mechanical, electrical and plumbing system design and implementation in retail stores and other commercial establishments.
Tenant improvement: We'll perform any alterations or modifications you require to accommodate your tenants and comply with your lease agreements.
Business conversion: Our capabilities include modifying existing buildings or facilities to make them suitable for different uses.
Remodel: If you're looking to renovate your facility, we'll help you with planning and executing every phase of your project to your specifications.
Refresh: A facility refresh is ideal for improving a building's appearance, changing the interior layout or ensuring compliance with industry standards.
Roll-outs: We'll help with roll-out projects entailing the construction of new or the renovation of existing facilities.
Warehousing: We offer an assortment of warehousing services for a wide range of commercial clients.
Project/field management: Trust Maintco to manage every aspect of your commercial construction project from the ground up.
Estimating: We'll provide accurate cost projections for your building or renovation plan.
Pre-construction: We have extensive experience with this most crucial phase of any commercial construction job.
Scheduling: Our scheduling expertise ensures the timely completion of your project.
Budgeting: We'll make sure the project stays within your cost parameters.
Procurement: We manage the process of acquiring all the materials needed to complete your job, both before and during the construction phase.
Title 24: We assist with energy standards for commercial buildings.

[Read More]
Learn More About Our Los Angeles Commercial Construction Company
If you'd like to learn more about what makes Maintco Corp. one of the top construction contractors in Los Angeles and beyond, contact us today below.
Contact Us Today