Covid-19 First Response: Maintco's Partnership with AbilityFirst
Posted on: February 2, 2021 in Community
Share:
Written by: Alan Radojcic
Original Article: https://www.linkedin.com/pulse/maintco-corp-delivers-ability-first-alan-radojcic/
Michelle and I once again enjoyed spending some time with our friends at #AbilityFirst, a non-profit organization focused on looking beyond disabilities and expanded possibilities for those with disabilities.
Director of Safety Oscar Franco and Development Operations Manager Lina Velarde treated us with a warm welcome. After CDC approved check-in formalities, Michelle and I had the chance to present the incredible units our technicians Raul Vasquez and Lew Rinker had designed to protect the Ability First participants.
We methodically outlined our not so straightforward design process. Technicians Raul Vasquez and Lew Rinker faced many challenges to meet a design that incorporated key metrics such as safety, portability, and transparency to support the participants' needs. The initial designs we presented did not meet Ability First's standards. We explained that it was a good design but contained many sharp edges, an unfinished presentation, and a failure to construct several key shapes.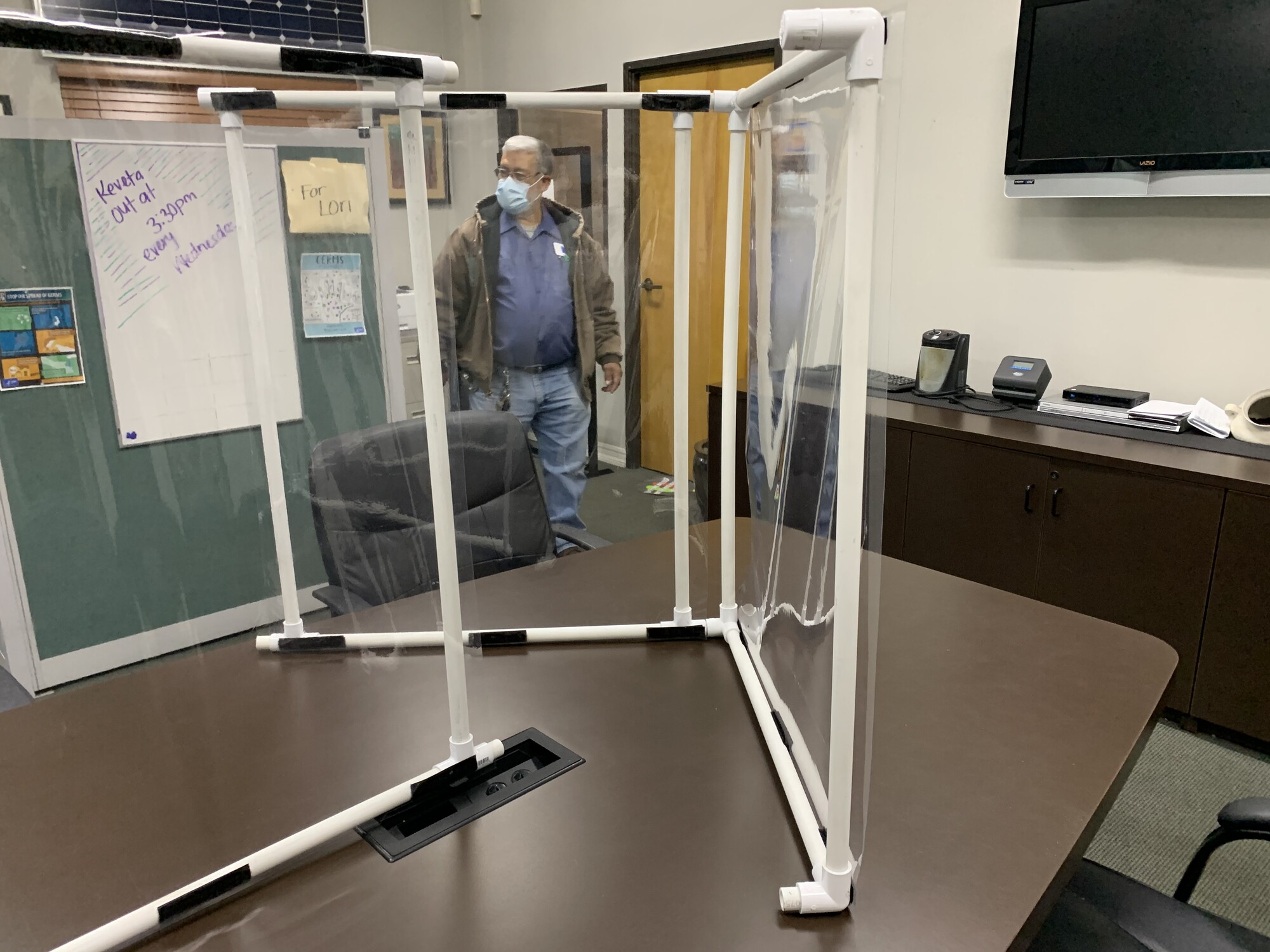 After returning to the drawing board, Raul and Lew generated a multitude of design breakthroughs. They incorporated black foam tubing around the framework to protect users from impact, added a five (5) way PVC connector, and cleaned up the manufacturing process to generate a refined look. Their key breakthroughs now made the product safe, versatile, and user friendly.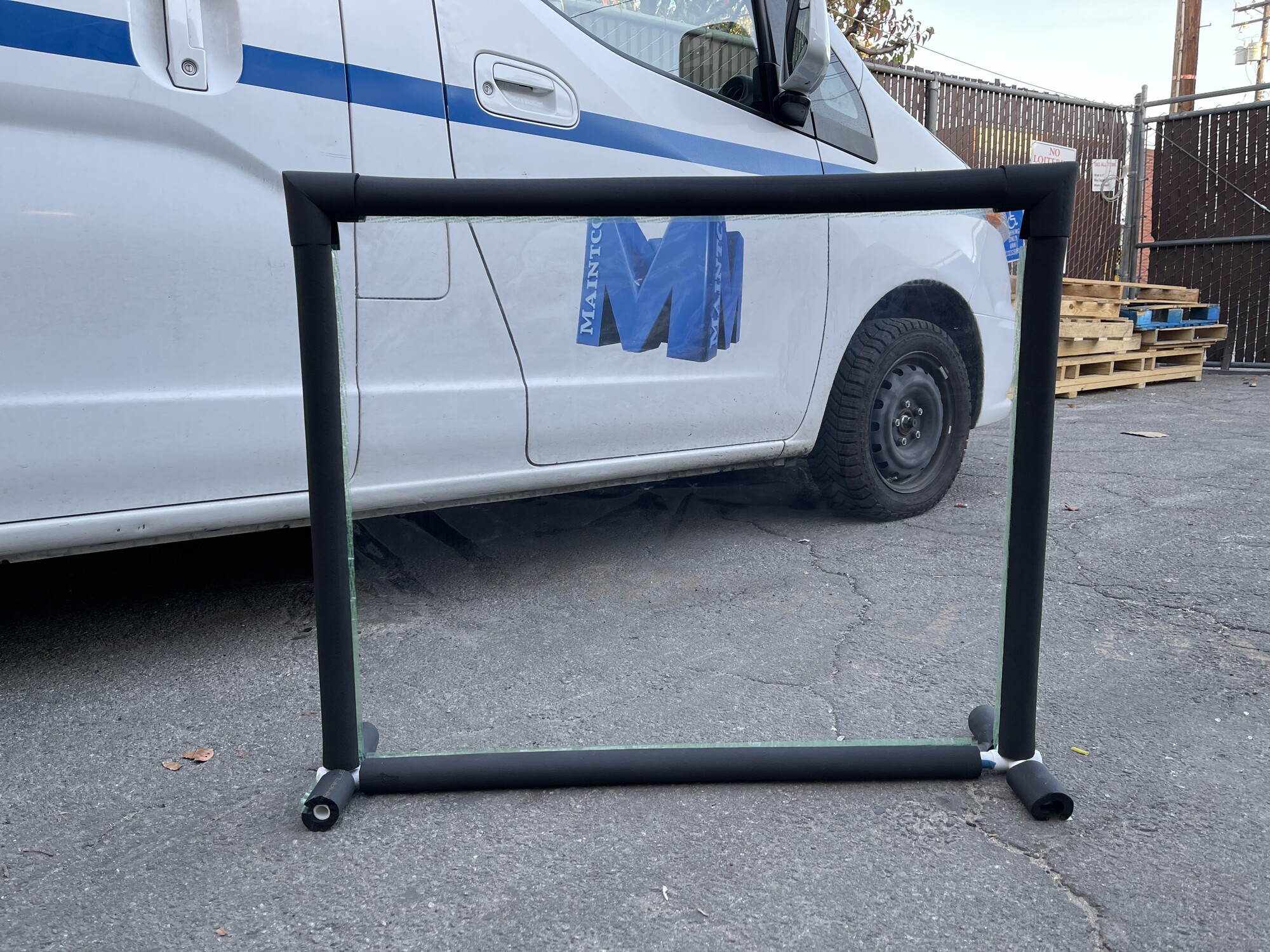 Michelle and I explained to Oscar and Lina, that the next step in the process is for their participants to test out the design. From there, feedback will be sent to us for consideration prior to final manufacturing. As we left Ability First, we thanked Oscar, Lina, and the entire Ability First team for allowing us to serve them during these trying times.
As #LACounty continues to battle #COVID-19, the urgency in such matters becomes ever more prevalent. We may have turned the corner but must still stay vigilant as a #community.