Commercial Roofing Contractors in Los Angeles
Maintco Corp. can assist you with your business roofing needs in the Los Angeles area. Since 1992, we've been offering expert general contracting services to companies throughout the region. We work with all types of commercial establishments, such as manufacturing, industrial, retail, convenience stores, medical facilities, government offices, and many others. Our diverse team of construction professionals will do whatever it takes to help you meet your project's objectives and short- and long-term business goals.
Our Roofing Service Process
We'll start by performing a comprehensive roof inspection to determine the condition of your roof and recommend the most practical and cost-effective option. Depending on your situation, this could entail replacing your existing roof, re-roofing (placing new shingles on top of the existing ones), or performing targeted roof repairs. If your roof is in good shape, we may suggest a periodic maintenance program to keep it that way and maximize its lifespan.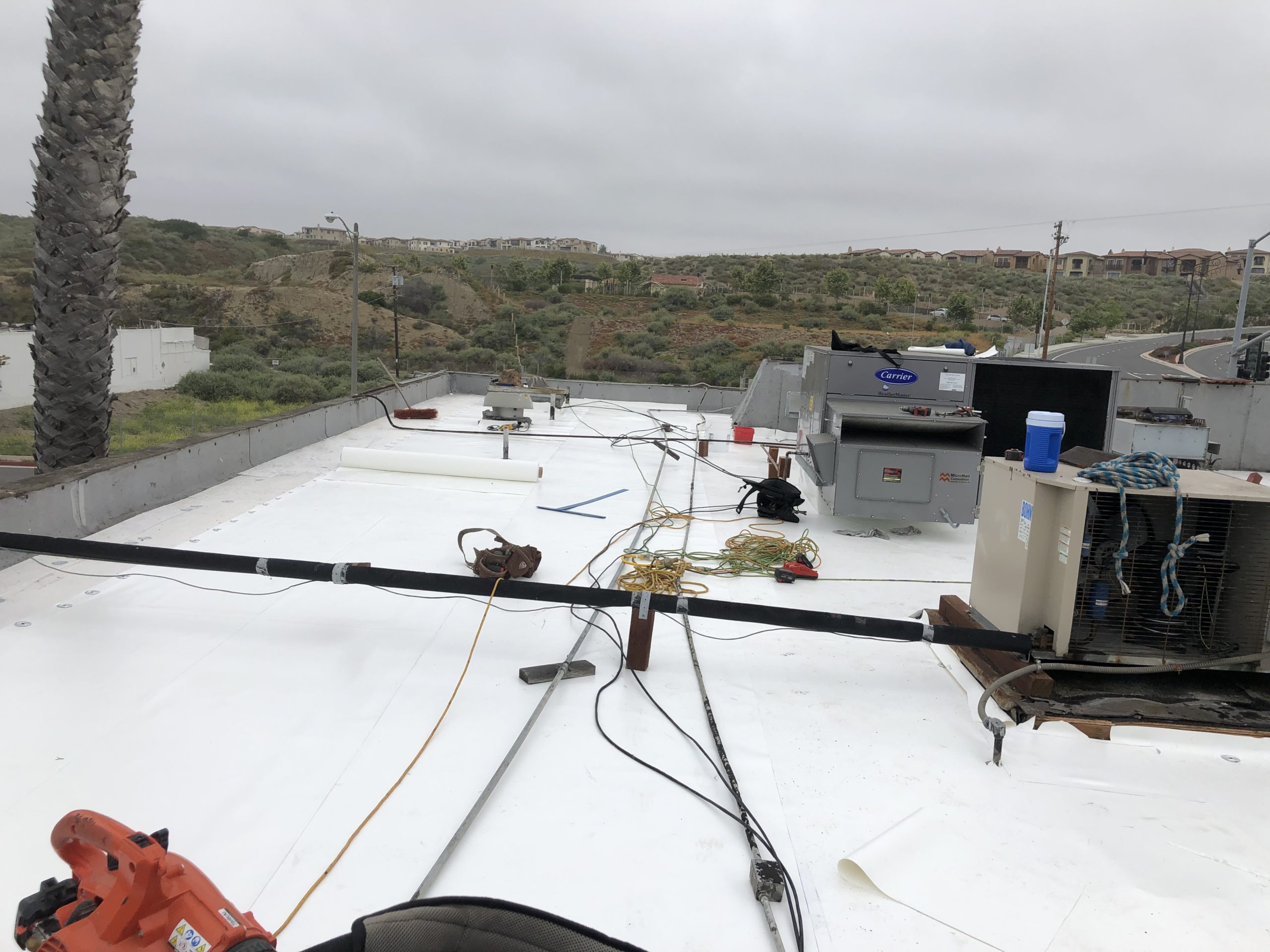 We Handle New Installations and Replacements
Are you planning to build a new commercial structure? Is it time to replace that old, leaky roof on your facility? We'll work with you to develop the ideal custom roofing solution for your building. Our team will assist you in choosing the best roofing system, such as duro-last, single-ply, and membrane roofing based on factors including structural design, appearance and serviceability while keeping your budgeting criteria in mind. We'll then perform a fast, efficient roofing installation while making every effort to minimize disruptions to your business operations.
Expert Commercial Roof Repair Service in Los Angeles
Commercial roof repair work can range from replacing damaged shingles and fascia to fixing small leaks or holes. Maintco can perform all types of minor and more significant repair jobs quickly and affordably. We're also available to take care of emergency repairs due to wind or storm damage so you can keep your business up and running.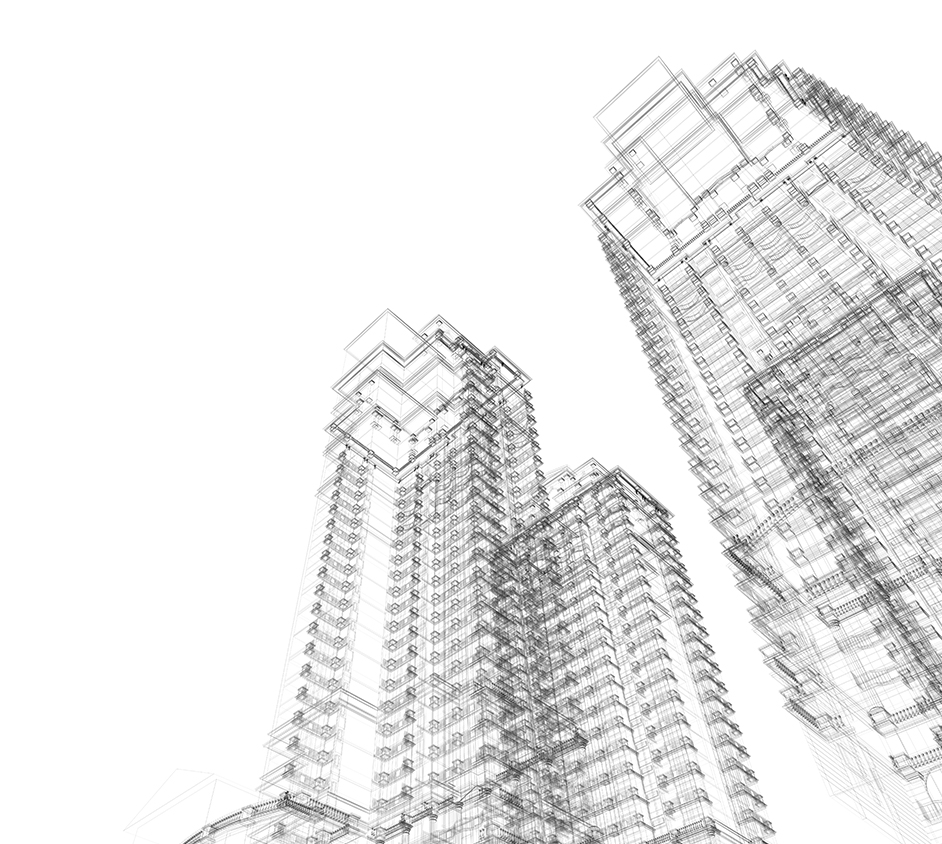 Contact Us for Your Roofing Needs Today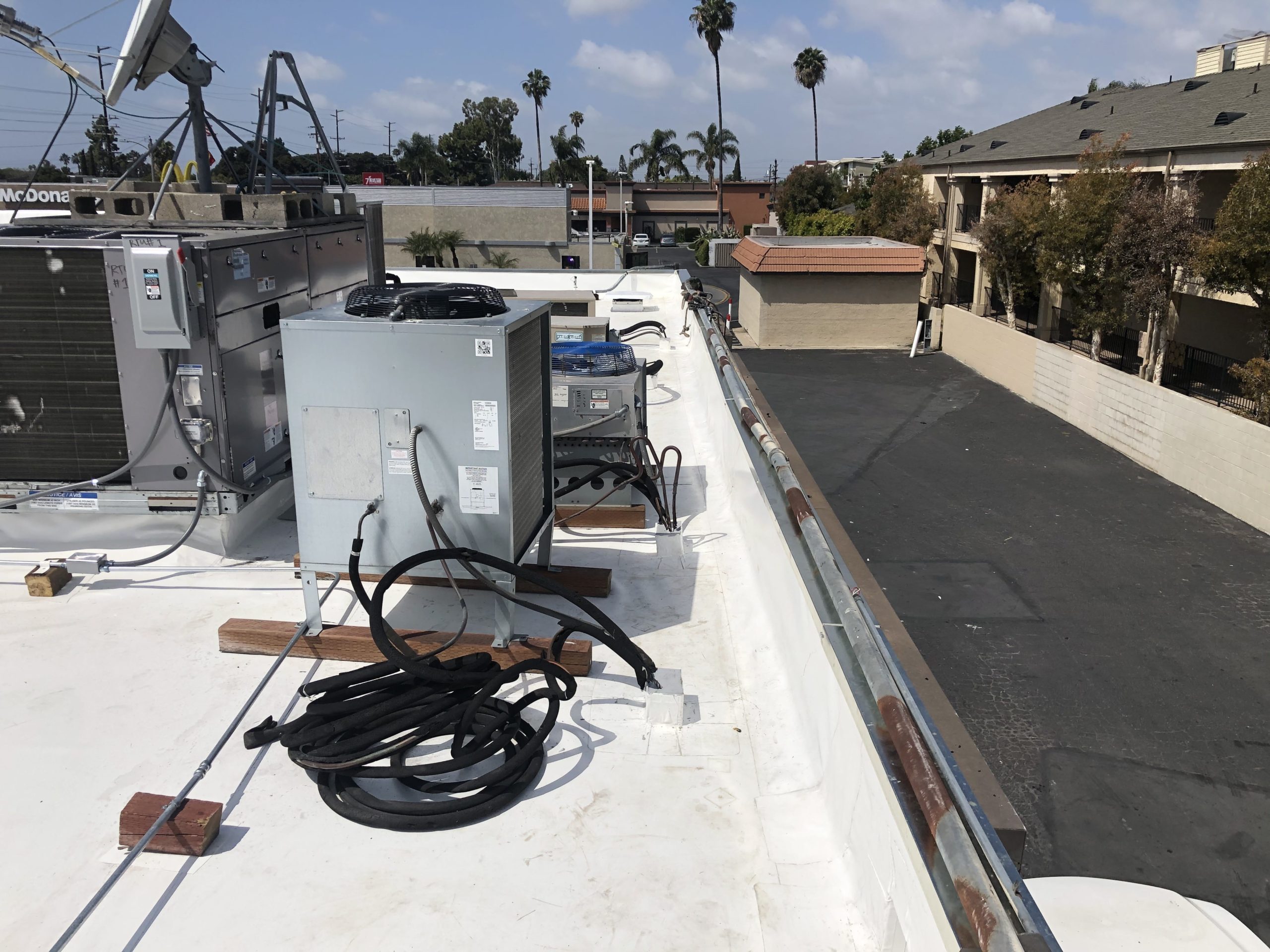 We Also Install Roof Hatches for Businesses
Roof hatches enable safe and convenient access to a commercial building's roof via a ladder or stairway. Maintco Corp. can install ruggedly built, watertight hatches that are easy to use and require little maintenance. Key features include 1-inch-thick honeycomb insulation, fully welded corners and box-type doors.
Why Choose Us as Your Commercial Roofing Contractors?
In addition to our more than 25 years of experience and expertise, Maintco offers:
High-quality roofing materials that will hold up well and meet your facility's aesthetic requirements
Competitive pricing, meaning that your new roof installation or repair job will fit your budget
Superior workmanship ensuring that the job is done correctly and will stand the test of time
Excellent customer service every step of the way — the client always comes first at Maintco
Certified duro-last installer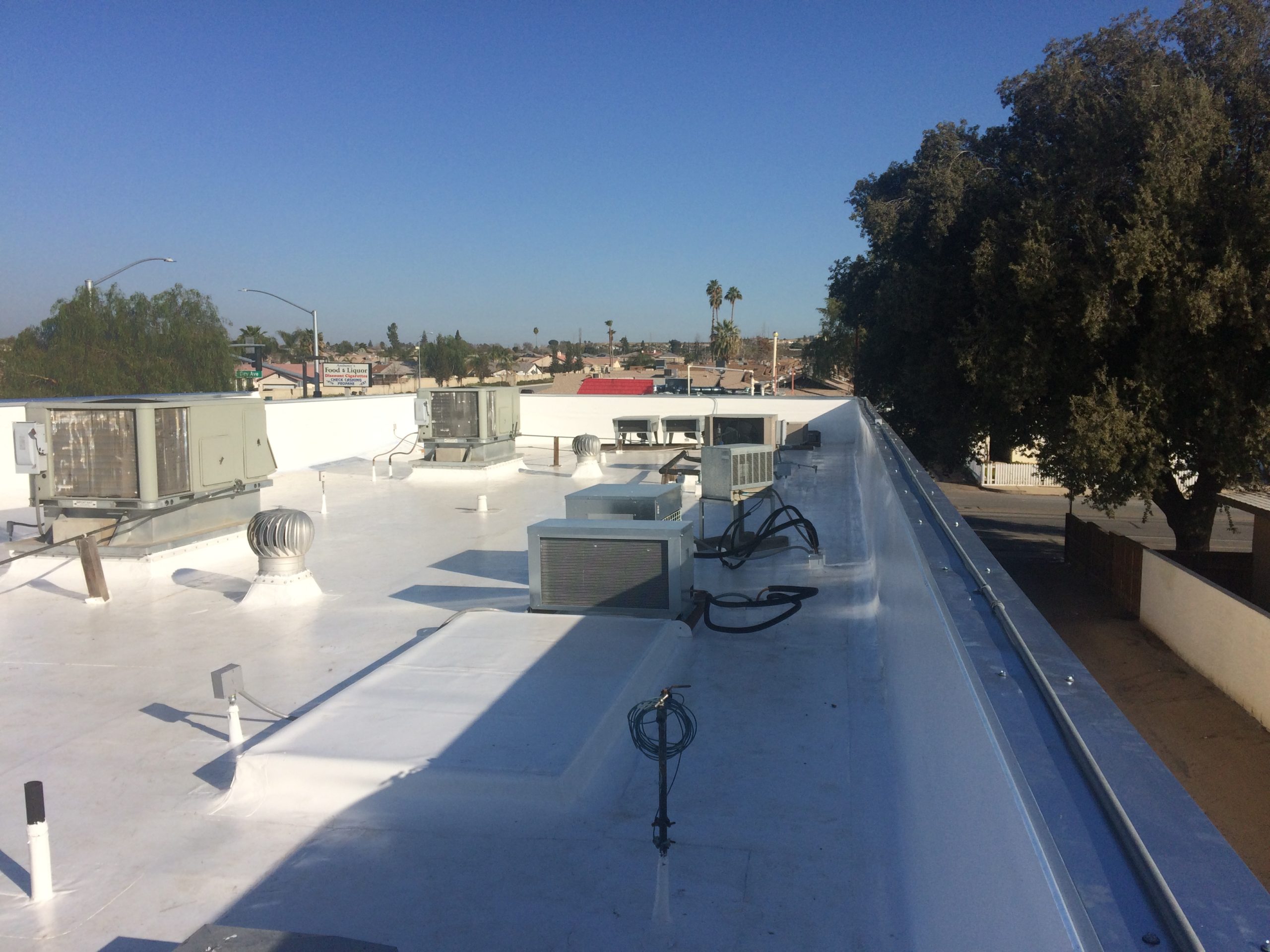 Single Ply Roof
Single Ply roofing is a prefabricated sheet of rubber polymers that is laid down as a single layer over a low or steep-sloped roof. The single ply membrane can be loose-laid and weighted down with ballast or pavers, or firmly set on the roof and attached with mechanical fasteners or adhesives.
The Single Ply roofing system is the most reliable roofing membrane, setting the industry standards for roof protection in both reliability and performance. In lab tests and in actual installations, roofing membranes consistently resist tough challenges including intense UV rays, high winds, thermal shocks and chemical residue.
Installing a Single Ply roofing system with high solar reflectivity (SR) and infrared emittance (IE) can be one of the most effective ways to increase a building's energy efficiency. In addition to Energy Star qualifications, the Cool Roof Rating Council (CRRC) rates Single Ply as one of the highest scores in the industry.
Our vendor partners in the Single Ply industry include major US manufacturers of roofing materials, accessories and underlayments.
Benefits of Single Ply Roofing
Whether a single improvement or as part of a full energy retrofitting project, the Single Ply roof application is an alternative energy source that will save you money through earned tax benefits, incentives and rebates.
Single Ply Roofing offers a number of benefits over traditional BUR (built-up roofs). It has a long life span of up to 40 years or more, provides strength and durability, is eco-friendly, and is available in a variety of materials and colors. Single Ply roofing systems offer the advantages of rapid installation and lightweight construction. These systems provide high puncture and tear resistance, excellent dimensional stability, and high tensile strength. They offer superb resistance to ozone and UV exposure, extreme weather conditions, chemicals, and fire. During installation, no heavy equipment is required and the membrane can be applied during inclement weather. Single Ply roofing is both a flexible and semi-flexible pre-manufactured membrane typically made of rubber or plastic materials. There are three major categories of membranes used in typical Single Ply Roofing applications: thermosets, thermoplastics and modified bitumens.
Thermoset membranes are compounded from rubber polymers, the most common of which is EPDM (ethylene-propylene-diene-monomer). Thermoset membranes have found widespread success as roofing materials because of their excellent resistance to ultraviolet (UV), ozone, and most common chemicals generally found on roofs.
Thermoplastic membranes are based on plastic polymers. Most thermoplastic membranes are manufactured to include a reinforcement layer, usually polyester or fiberglass, which provides increased strength and dimensional stability. The most common thermoplastic membrane is PVC (poly-vinyl-chloride), which combines excellent weathering characteristics, high tensile strength, and long-term flexibility. It also exhibits superb resistance to harsh chemicals and industrial pollutants. PVC roofing systems are able to withstand heat, wind, rain, extreme temperature fluctuations, and many contaminants. The heat-weldable seams provide a strong, watertight seal and result in a clean, fast, and economical installation.
Modified Bitumen membranes are hybrid products that combine the high tech formulation and prefabrication advantages of single-ply with some of the traditional techniques used in built-up roofing. These materials are factory-fabricated layers of asphalt that are "modified" using a rubber or plastic ingredient for increased flexibility. They are then combined with a reinforcing agent for added strength and stability. The two primary modifiers used today are APP (Atactic PolyPropylene) and SBS (Styrene Butadiene Styrene).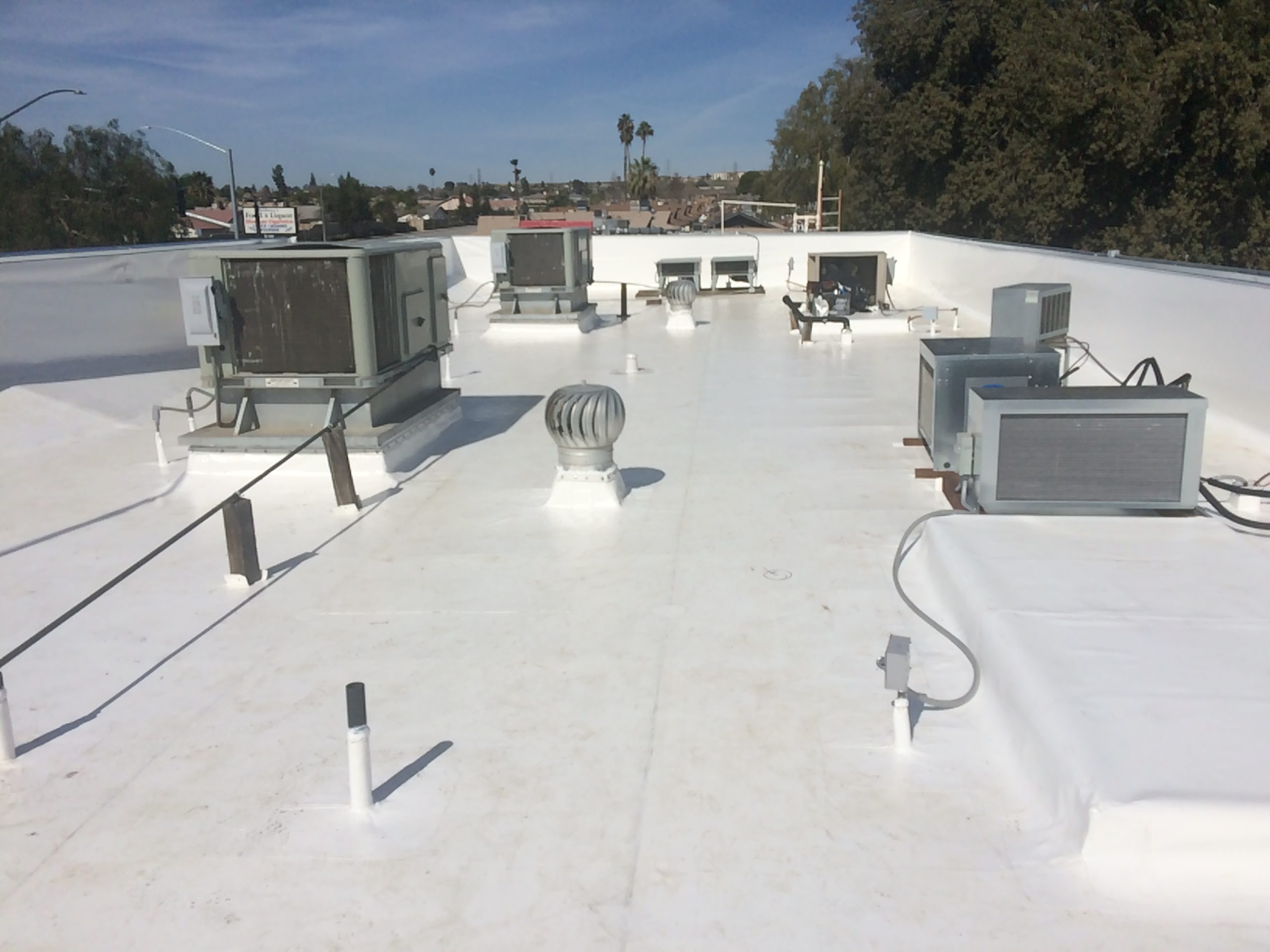 White Roofs
White historically is the color of goodness and virtue and now is the new green. Today's society is eager to climb up the green stalks toward global responsibility as scientists have quantified a new benefit: slow global warming.
Every roof has a common enemy: the sun. Where conventional dark-colored roofs absorb the sun's rays and breakdown due to UV degradation, white roofs can actually reflect up to 88% of the sun's heat, radiation, and destructive UV rays.
This heat reduction keeps the surface temperature cooler in summer than any regular coated or covered roof. The reduced UV degradation allows the surface to remain highly flexible, so it can tolerate the expansion and contraction (thermal shock) of the membrane without cracking. High durability translates into less maintenance. All of this amounts to years of additional life for the roof.
From the California Energy Commission's Fifth Annual Climate Change Research Conference:
"White roofs can cut a building's energy use by 20 percent and save consumers money," says California Energy Commissioner Art Rosenfeld. "The potential energy savings in the U.S. is in excess of $1 billion annually. Additionally, by conserving electricity we are emitting CO2 from power plants," Rosenfeld added.
Effective 2005, California's Title 24 building code requires all flat or low slope commercial buildings greater than 2,000 square feet are required to have white roofs. In addition, most states now offer energy incentive packages for a white roof.
Cool Roofs
Maintco has been leading and implementing the green movement for years, offering clients a variety of energy efficient and sustainable applications. Through proper design, quality work and materials, safe work sites, excellent service, long-term warranties and quality assurance, Maintco has campaigned and achieved the best solutions in roof functionality and enhanced building economic stability.
Our vision is to live in a world in which sustainable energy improves the quality of life. Maintco offers a wide range of roofing products and services from which specific, customized solutions can be tailored to ensure minimal to no wastage.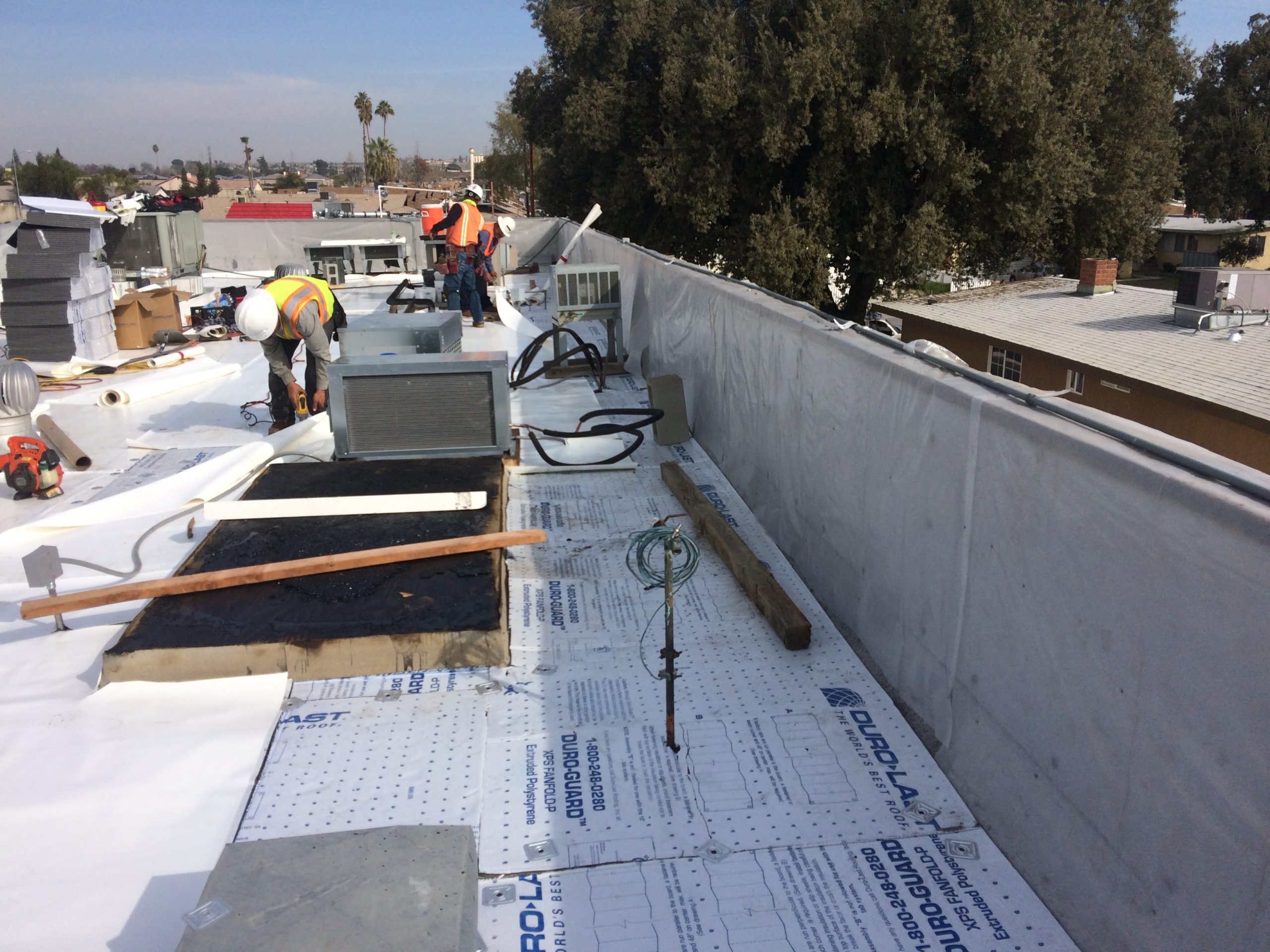 Maintco roofing system closely follows the roofing and energy trends of the next generation. Our focus has been to support, educate, and develop relationships that build the new "green movement." Our next generation, superior cool roofing system is typically designed for clients who understand and appreciate the importance of energy efficient, environmentally friendly, sustainable and maintenance-free solutions. We work in unison with renewable energy systems to achieve a noble goal: to provide and support the system that will reduce pollution and help create a cleaner environment for future generations. We stand for energy independence by offering a variety of services under one cool roof.
Maintco partners with a variety of organizations to further its vision. These include diverse Energy Star Roof Product manufacturers, charter members of the Cool Roof Rating Council (CRRC), members of the United States Green Building Council (USGBC) and Roofing Division of the Chemical Fabrics & Film Association (CFFA) who are participating in all major technical committees of the roofing industry. Other partnerships include the American Society of Testing Materials (ASTM), American Institute of Architects (AIA), Construction Specification Institute (CSI), Roof Consultants Institute (RCI), National Roofing Contractors Association (NRCA) and the Single Ply Roofing Industry (SPRI).
Our Focus is to: 
Provide a reliable, long term, long lasting energy saving system to our customers, with the highest level of technology available.
Perform the best quality of work in the most efficient manner thereby building a strong and profitable company.
Strive to establish long-term relationships with our customers through quality service and superior project management.
Steadily expand our operations, customer base, intellectual property and technological innovations in order to provide faster and better than fair-market-value services to all of our customers.
Build strong and mutually profitable relationships with our customers, dealers, representatives, suppliers and business partners everywhere, every time.