Our Green Energy Services for Buildings
Commercial operations everywhere are looking for ways to "go green" to lower their energy costs and comply with increasingly stringent environmental standards. Maintco Corp. can support your business's or organization's green initiatives by offering a wide variety of alternative energy services. Maintco is a full-service general contractor that has been serving the needs of businesses in Los Angeles and beyond for more than 25 years.
How Our Alternative Energy Services Benefit Businesses
Our alternative energy services can offer your business advantages that extend to several levels. By helping you implement green technologies, we'll make your facility more efficient — you'll experience a significant reduction in energy consumption, which translates to lower utility bills and a stronger bottom line. You'll also be doing your part to improve environmental sustainability, enabling you to reap an abundance of economic and social rewards in the process.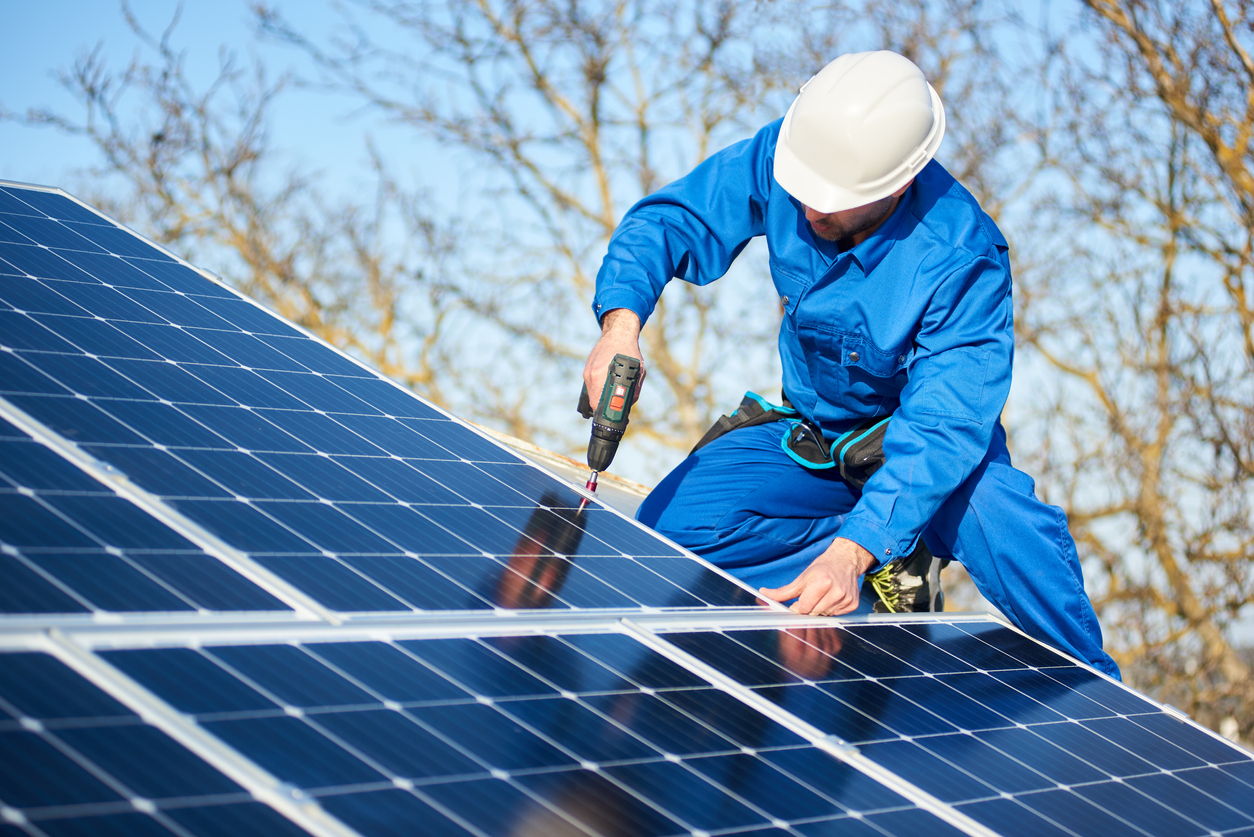 Our Systematic Approach to Building Energy Efficiency Services
By implementing a systematic approach to alternative energy implementation, we can tailor our services to your facility's unique needs. The steps in our process include:
Site survey: We'll perform a comprehensive on-site survey to gain insight into the strengths and weaknesses of your current energy resource system.
Energy audit: Next, we'll conduct a detailed audit that includes an analysis of your energy billing data and a variety of factors that are likely to impact solar energy production.
System design and engineering: The next step entails conducting an engineering audit of your facility to identify and address any issues that could prevent a successful solar energy system implementation.
Cost estimate: During this phase, we'll finalize the specs for your project and provide a detailed estimate. Our goal is to maximize your ROI while ensuring the best possible long-term system performance.
Financials and options: We'll help you explore financing options that ensure the energy savings from your installation exceed your financing costs.
Ordering materials and parts: Our long-term relationships with leading solar energy equipment suppliers enable us to procure the best materials for your project.
Installation: We'll perform a fast, flawless installation of your new system and take steps to ensure it will deliver reliable, efficient long-term performance.
Maintenance and monitoring: Count on Maintco to always be there to take care of your alternative energy system. We'll work with you to develop a custom maintenance plan that meets your needs.
Learn More About Our Building Energy Efficiency Services
Discover how the suite of alternative energy services from Maintco Corp. can help your business become greener — and reduce your energy costs in the process.
Contact Us Today