ADA Commercial Restroom Remodeling in Los Angeles
Commercial and industrial facilities need restrooms that are compliant with the high standards of the Americans with Disabilities Act (ADA). The ADA requires that restrooms comply with their guidelines. Offering a single unisex, disability-friendly restroom is not enough for most facilities.
Failing to comply with ADA regulations can open the door to frivolous lawsuits, and California is known as the most litigious state for the ADA. State law allows a plaintiff to add a monetary claim for damages to their request for injunctive relief in ADA-related cases, which is why it's serious for businesses to remain in compliance.
At Maintco Corp, we focus on creating restrooms that balance ADA compliance with appealing design and efficiency. Our team of experts will work with you to ensure that you have standardized and compliant restroom designs throughout your facility. 
Check Out Our Guide to ADA Ramp Construction in California
View Guide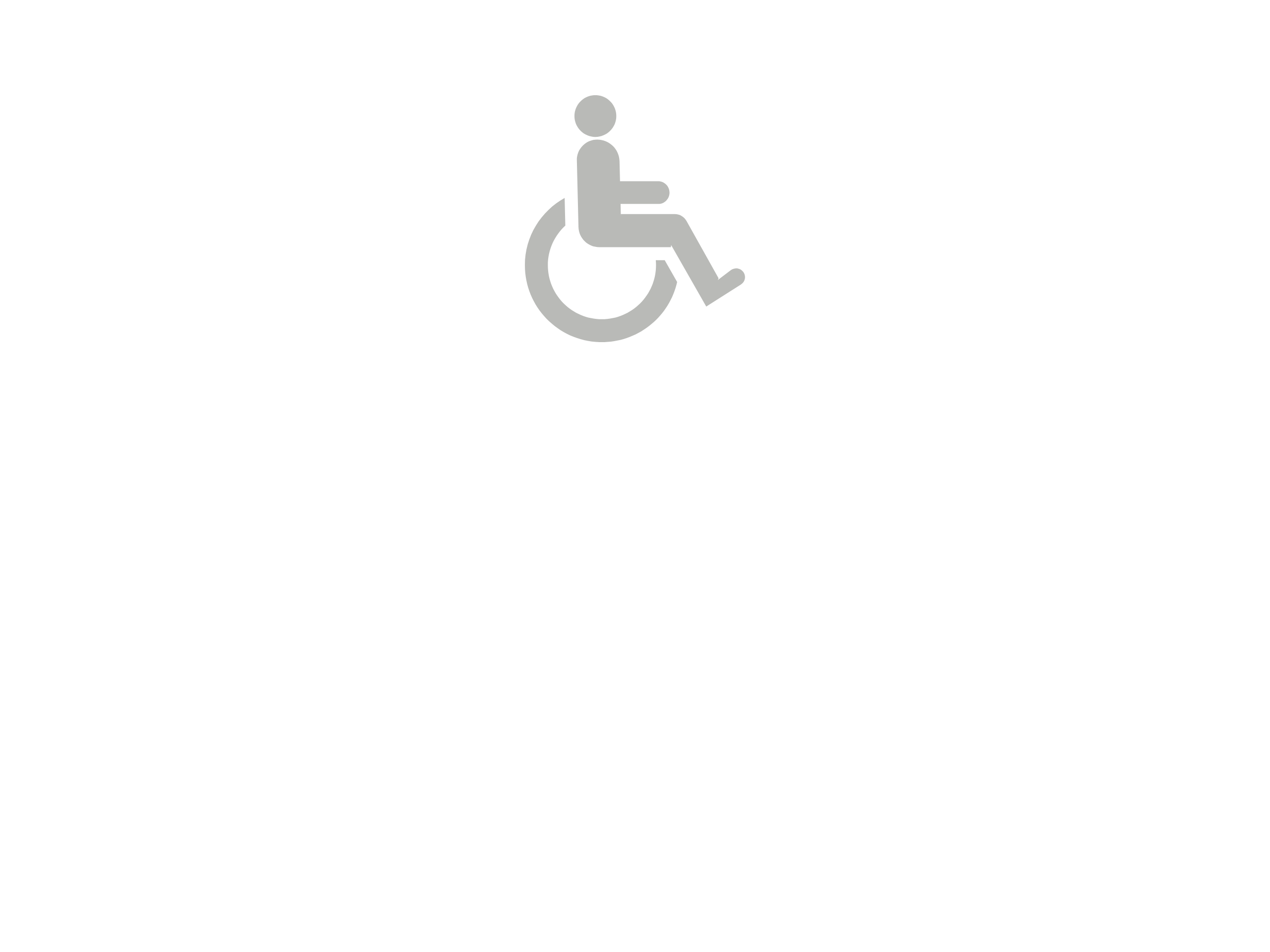 Contact Maintco About ADA Commercial Restroom Remodeling
What Is an ADA-Compliant Restroom?
A California ADA-compliant restroom makes the facility accessible to people with disabilities. The ADA requires that most restrooms serving the general public or employees of a company maintain ADA compliance.
The State of California provides dimensions for ADA compliance, including restroom layout, the path of travel, accessible accessories and accessible fixtures. It's easier to prevent a compliance issue with the help of a construction professional rather than attempt to fix a violation breach after an inspection.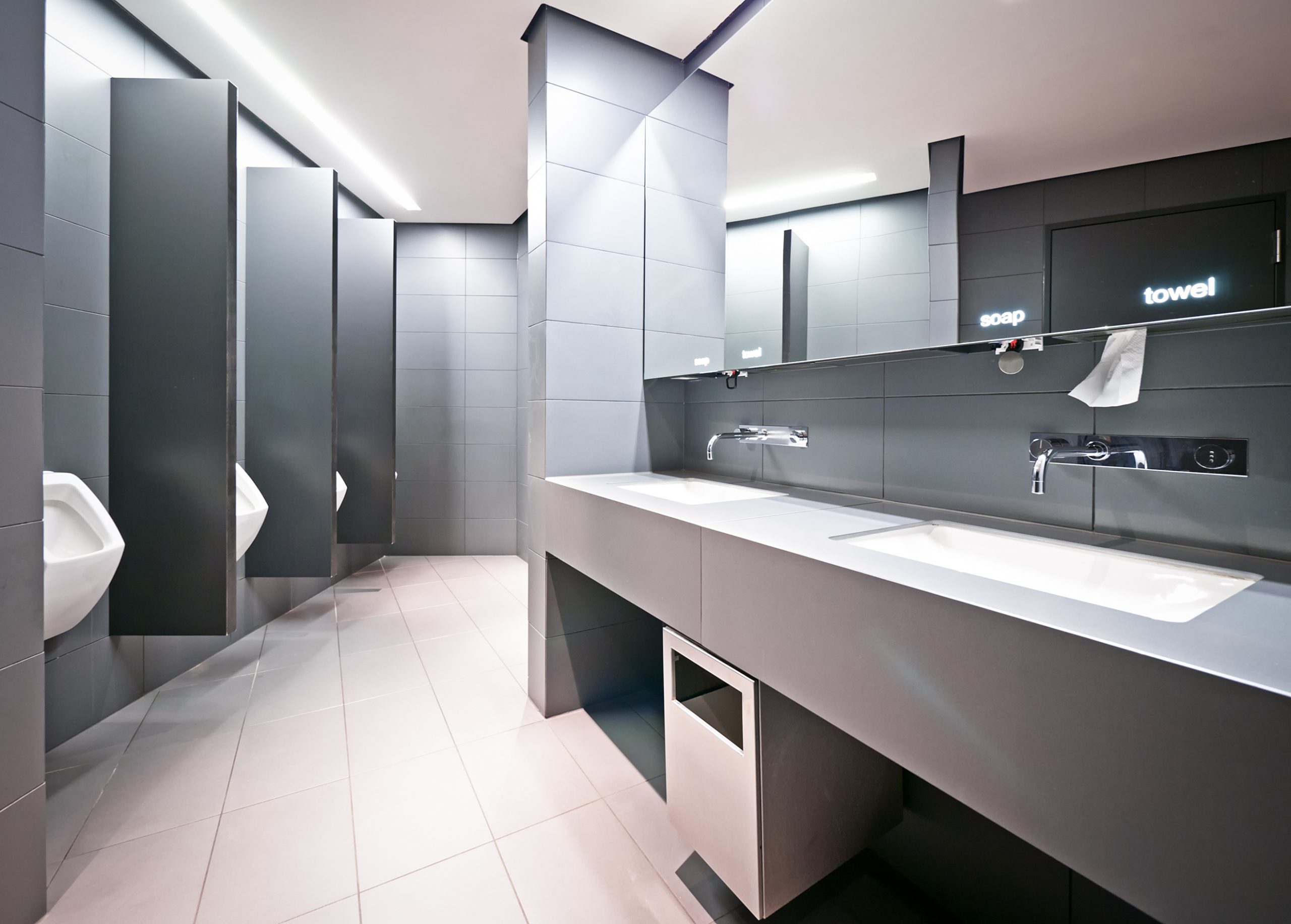 ADA Commercial Restroom Remodeling Services
We provide complete ADA compliance remodeling and consulting services so you can have peace of mind during inspection season. Maintco Corp is a one-stop location for renovation projects from industrial-grade fabrication to plumbing and mechanical equipment. 
A few examples of the most significant remodeling factors include: 
Doors: Doors cannot swing within a 30-inch by 48-inch sink area. It's also key that stall doors cannot swing into a space required for a wheelchair user to maneuver. 
Stalls: The sidewalls of the stall should be 16 to 18 inches from the toilet's centerline. There should also be 60 inches around the sidewall and 56 inches from the rear wall. 
Sinks and faucets: The sink should have a top rim that is no more than 34 inches above the floor's surface. You should also be able to turn the faucet with no greater than five pounds of force.
Toilet: The toilet should be 17 to 19 inches in height and 16-inches from the sidewalls of the stall.
We also offer Certified Access Specialist (CASp) survey services. California certifies these specialists to inspect your property and consult on ADA compliance. In the event of a lawsuit, this individual is your "qualified defendant" and lessens your liability while potentially boosting your legal benefits. 
[Read More]
Contact Maintco Corp to Learn More About ADA Compliance Remodeling
Maintco Corp is your partner to optimize your facilities for ADA compliance. We've served retail, education, healthcare and government facilities in the Los Angeles community for over 25 years. Our expert team of construction professionals and project managers will bring you superior construction and facility services. 
Ready to take the next step or want to learn more? Reach out to the Maintco Corp team online today or give us a call at 818-276-6300 to speak with a friendly representative. You can also read about how we help businesses achieve state and federal ADA compliance.