Commercial Sanitation Services in L.A.
As businesses are reopening across Los Angeles County, keeping customers and employees safe in the wake of COVID-19 is our number one mission. That's why Maintco Corp is helping L.A. businesses across industries maintain a safe work environment by providing facilities with intensive sanitation and disinfecting services. To do our part in keeping you safe, we're offering more than simple sanitation services — we're providing our community with full disinfecting services to help slow the spread of COVID-19 and other viral illnesses.
Due to the increased demand for comprehensive cleaning and disinfecting services, Maintco is now meeting this need by offering commercial sanitation services in L.A. that involve special hospital-grade disinfecting techniques approved by the EPA. Our team of highly trained professionals disinfects offices, retail spaces, wellness facilities, educational centers and other LA facilities to keep employees and visitors healthy during reopening and afterward.
When it comes to your health and safety, nobody has your back like Maintco. We're keeping L.A. County safe this year by adding professional disinfecting to our construction and maintenance company's arsenal of stellar services. Learn more about how we can make a difference for your facility below.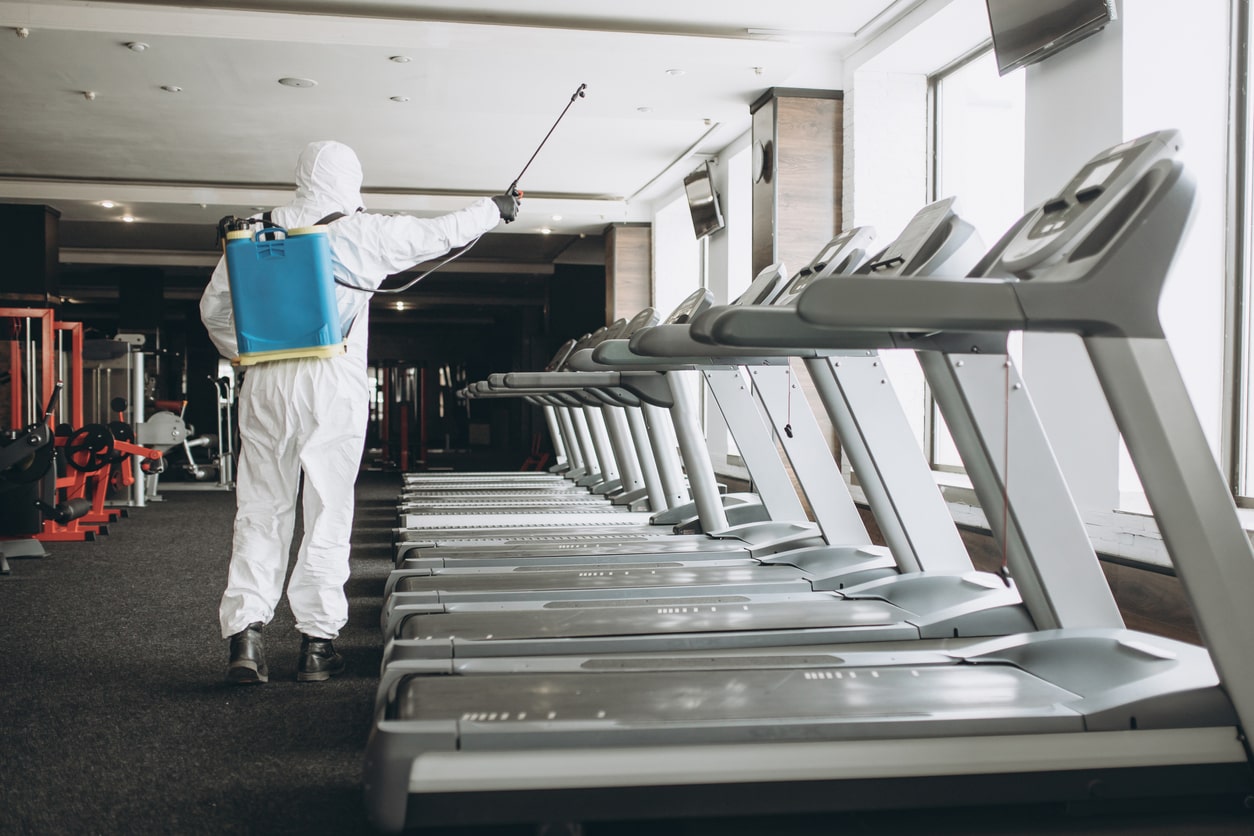 Our Sanitation Services
Gloves and masks will only go so far in protecting the masses from the spread of COVID-19 and other viral and bacterial diseases. If you manage a commercial workplace, you need to be proactive in your efforts to keep employees, customers and visitors safe in your facilities — and Maintco is here to help you do just that.
We offer more than traditional sanitation services for L.A. businesses. Our dedicated team of commercial sanitation experts provides full disinfecting services, which provide the following major benefits:
We use hospital-grade and EPA-, USDA-, FDA-, NSF- and CA-registered cleaning supplies that kill over 600 forms of viruses, bacteria and molds.
All of the products we use are 100% non-toxic, non-corrosive and safe for human contact and water systems.
Our disinfectant products kill 99.9999% of pathogens.
We're experienced in handling biohazard situations and virus outbreaks.
We've developed a special two-stage preventative cleaning process that involves disinfecting all horizontal and high-touch surfaces, such as:
Elevator and door buttons
Keyboards
Printers and fax machines
Stair rails
Escalator rails
Door handles
Faucets
Any other frequently touched surfaces
We also employ a specially designed aerosol system to completely sanitize and disinfect your commercial space and shampoo the carpets in rooms, hallways and other highly trafficked places in your building. Learn more about our sanitation services by speaking with a member of our team.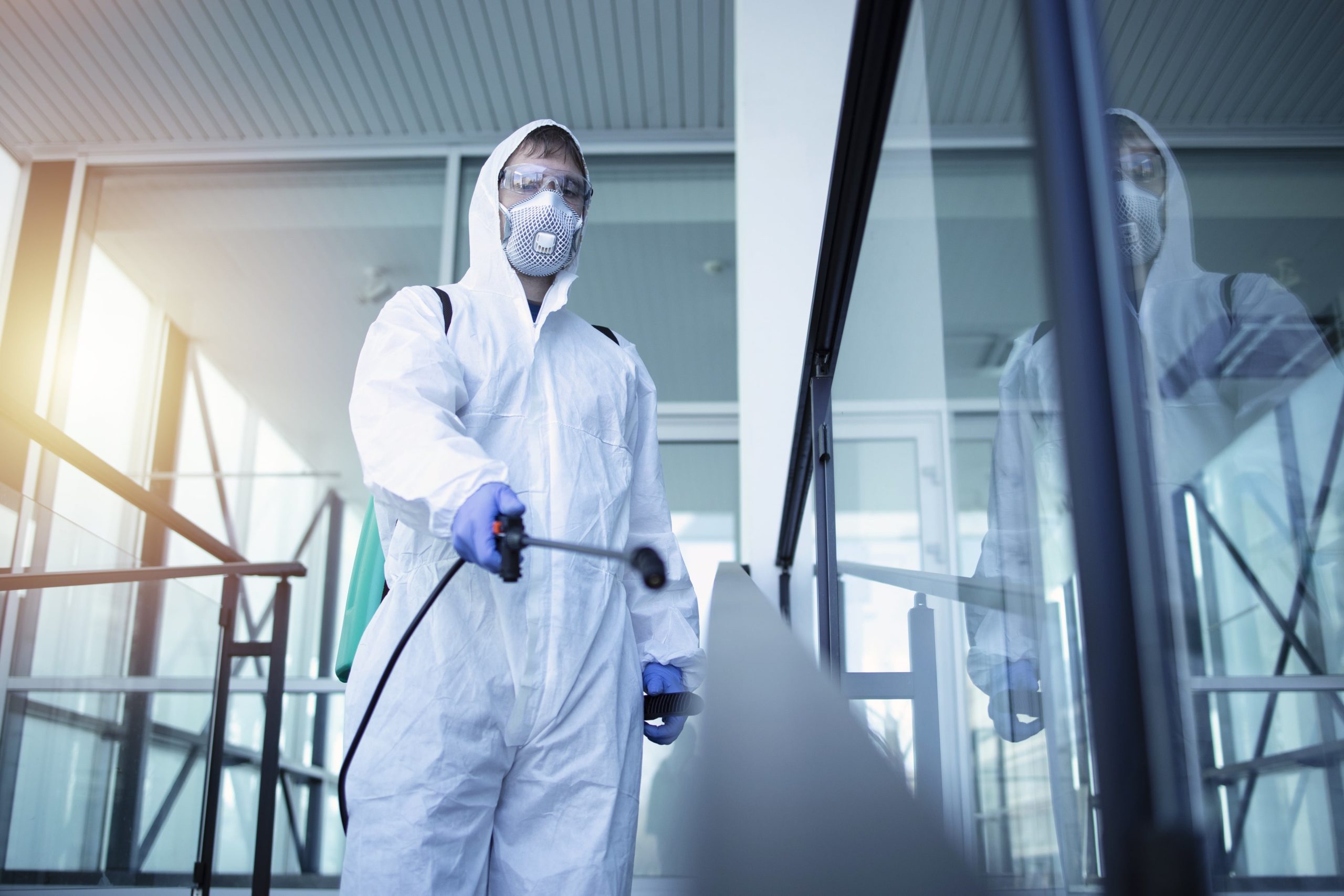 Call Us For Your Sanitation Needs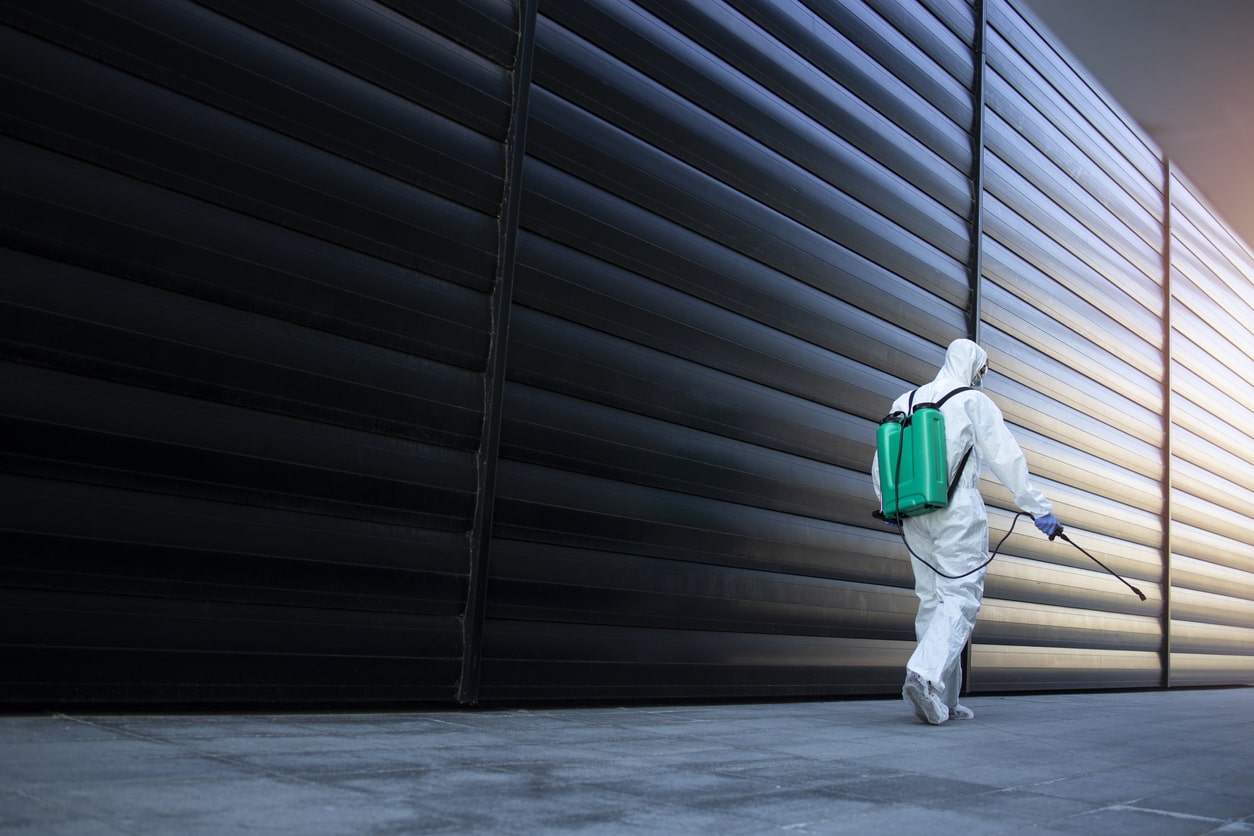 How Our Sanitation Services Help Businesses
Facility reopenings come with an incredible amount of responsibility and attention to sanitation guidelines. As L.A. County and the rest of the state prepare their commercial facilities for an influx of customers and guests once again, it's crucial that every business owner takes advantage of proper sanitation and cleaning resources to continue to mitigate the spread of COVID-19. This can only happen with the help of knowledgeable and experienced sanitation experts.
At Maintco, we've put together disinfecting service packages tailored to the unique cleanliness needs of commercial environments. When you need top-quality sanitation services during this time, we'll be the coronavirus cleaning company you need to ensure the health of everyone who enters your building.
Our sanitation services help businesses like yours by making sure all of your surfaces are properly disinfected and ensuring that all floors, rooms and other pathogen-harboring areas are clean at all times. Opting for our sanitation and disinfecting services helps your facility in the following ways:
Your facility will be professionally disinfected according to COVID-19 Facility Reopening Guidelines
You can help slow the spread of coronavirus and other pathogens
You, your employees and any visitors to your facility can have peace of mind knowing that the premises have been properly disinfected
You gain employee and customer trust, which can translate to more business for your company
We believe in caring for our communities by providing safe and sanitary environments at all times and through all that life throws at us. When you choose Maintco as your professional commercial sanitation service in L.A., you can continue to build trust between your business and your own community by showing others that you care about their health.
Commercial Sneeze Guards and Breath Barriers
Businesses in the food and beverage industry require special sanitary protection when it comes to protecting customers against airborne and surface pathogens. To solve this problem, Maintco offers commercial sneeze guard and breath barrier installations for restaurants, shops, school and hospital cafeterias and any other facilities that could benefit from these protective products.
Breath barriers and sneeze guards can be used for more than keeping food stations sanitary, however. We can also install these products in cubicle areas, multi-person desk setups and other areas where people often work in close proximity. These products help block airborne pathogens from transferring from one person to another, which is a critical function for coronavirus-era workspaces.
Need a Coronavirus Cleaning Company on Your Side?
Reopening is a time-consuming process that requires businesses to take every possible precaution to keep their staff and customers safe. This starts with choosing a coronavirus cleaning crew that specializes in disinfecting commercial environments. Contact Maintco today to discuss your office or facility sanitation options in the L.A. area.