Store Disinfecting – COVID-19 Reactive Cleaning
Posted on: April 6, 2020 in COVID-19
Share:
Essential working businesses such as grocery stores, banks, convenience stores, and hospitals are currently allowed to stay open. Even though most people are practicing social distancing and getting relief from delivery services, they will eventually interact with one of these high traffic places.
Explore Our Deep Cleaning Services
Masks and gloves are one line of defense and it is only if people use them properly will they be effective. Another defense, and probably the most effective is sneeze guards and continuously disinfecting highly touched surfaces. Many parts of the world, disinfection crews have gone to state capitol buildings, churches, markets, and even transportation vehicles such as buses and trains to help stop the spread of COVID-19.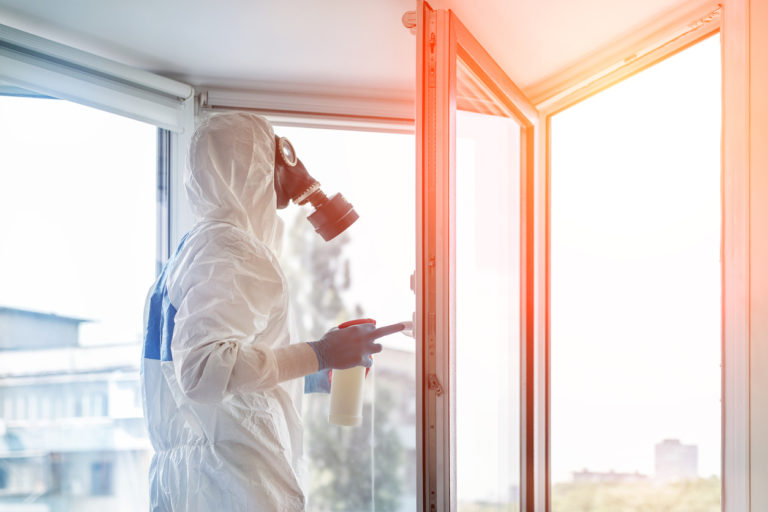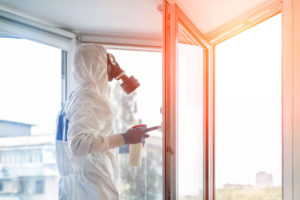 Teams of workers in hazmat suits are spraying low-concentration bleach-and-water mixtures from trucks, guns, drones, and robots in the air all over cities.
Though, mass disinfection efforts are thought to have mixed effectiveness in outbreak zones. Because the virus is not airborne-spread, misting sanitizer in the air will not be as effective as disinfecting surfaces that are commonly touched, such as in hospitals, markets, and religious sites.
As health workers and governments around the world work to slow the spread of COVID-19, large-scale disinfection efforts are becoming the norm. Using methods ranging from simple hand-wiping to mobile spray cannons, working crews and volunteers are attempting to halt the transfer of the virus by touch. There are still questions about the efficiency of some of the grander disinfecting tactics, but it is a fact that sanitizing frequently-touched surfaces can help stop the spread of the virus.
In states that have re-opened the doors to their schools have started to bring in crews to use disinfecting sprays and germicidal bleach on a daily basis as they try to create a more normal routine for their children.
In stores such as The Kroger Co. are said to be cleaning commonly used areas more often, including cashier and self-checkout stations, credit card terminals, conveyor belts, wiping down shopping carts, baskets, equipment, and food service counters. In addition, Kroger is cleaning shelves when restocking products, and sanitizing restrooms more frequently; restocking with soap, paper towels, and hand sanitizer. The retailer has added extra hand sanitizer at cashier stations, food service counters, and all pharmacies. Though Kroger has taken these wonderful steps to keep its customers safe, not every business has followed in their footsteps. There could be many reasons why other businesses haven't, but one main reason is the shortage of labor. That is where we come to the rescue.
Maintco believes that everyone deserves to have access to essentials, especially in times of uncertainty. That's why our crews are working hard to support places such as markets, convenience stores, banks, hospitals, and everything in the like to keep customers safe. Maintco has crews on standby to relieve the stresses of disinfecting and sanitizing your business.
With Maintco's help, we can contribute to the slower spread of COVID-19; the novel coronavirus. We want to help our clients give their customers a sense of security and normalcy. With more normalcy come more customer traffic, and with more traffic comes better business.