Maintco's Five Things You Need to Succeed as a Senior Executive
Posted on: December 29, 2020 in Inna Tuler
Share:
Written by: Alexandra Spirer

Original Article: https://medium.com/authority-magazine/inna-tuler-of-maintco-corp-9ad0d264e7d5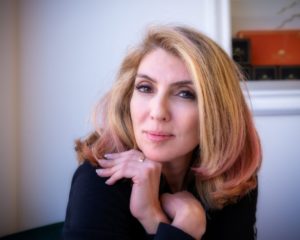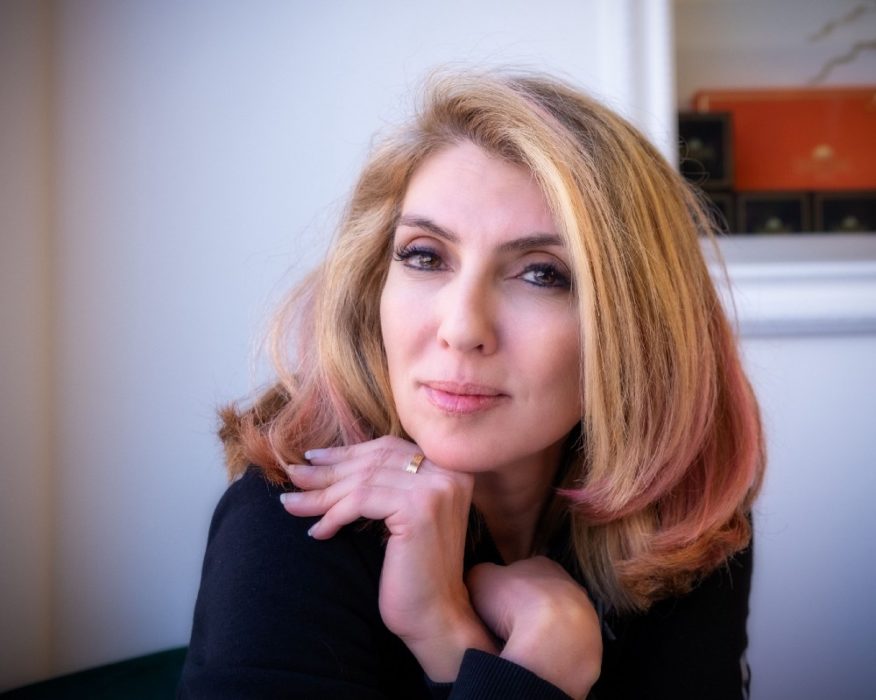 For my series on female founders, I had the pleasure of interviewing Inna Tuler.
Inna Tuler is the founder and CEO of Maintco Corp., a Burbank, CA-based general construction company specializing in turn-key service, repair, and remodeling of convenience stores, fast-food restaurants, and supermarkets serving California, Arizona, Nevada, and Texas. She founded the company 26 years ago with her late husband, Abraham, starting with a vision to help clients maintain thriving businesses that help support their communities.
Inna's extensive industry knowledge ranges from planning and budgeting to executing complicated and architecturally significant remodel projects, of commercial and retail properties. At Maintco Corp she employs construction experts, marketing professionals, engineers, and project managers to facilitate and execute each project and bring value to every client.
Inna is also a Certified Property Manager, a Real Estate Broker, and holds LEED AP, and Six Sigma Green Belt accreditations. A former concert pianist, she earned her BA in performing arts from Tel Aviv University. Inna's professional progression over the past 25 years has resulted in her becoming the CEO of one of the fastest-growing, women-owned businesses in California.
Active in her community, Inna is a member of Vistage, an international executive coaching organization, and WPO, the International Women President Organization.
Thank you for joining us in this interview series. Can you tell us a story about what brought you to this specific career path?
Growth through challenge has been a major component of my life. The discipline and dedication of being a concert pianist gave me a strong foundation for all my future stages in life. As the mother of three girls, it was my goal to raise them to be strong and independent women. New experiences in property management provided a foundation for the service industry. Eventually joining my husband in building a successful business was the next level in personal growth. Continued education and added certifications all along the way have allowed me to be a successful woman entrepreneur in a very challenging industry.
Can you share the most interesting story that happened to you since you began leading your company?
To bring me to an upper level, I needed to lead my team & I had to experience a great deal of personal growth. Beginning in an apartment building leasing office in the early 1990s, I started at an hourly rate of $7.00 per hour. In a 2 ½ year period I worked hard to improve myself and my knowledge to move upward to a supervisory position managing as many as 40 apartment buildings of various sizes. As a measuring tool, I was able to grow my income from $7.00 per hour to $60,000.00 annually in 2 1/2 years. This drive is the basis of how I help my team understand they are capable of large personal growth.
Can you share a story about the funniest mistake you made when you were first starting? Can you tell us what lesson you learned from that?
Understanding what steps should be taken before making a major financial decision was a lesson learned early in my career. I made a major purchase without knowing all the details of the purchase. I was responsible for the purchase of our family home and didn't know about the surrounding area until I woke up the morning after our first night. I was awakened by the sounds of horses and chickens. Apparently, I purchased a home in a ranch type area. I would call it a pleasant mistake. It was my first step in real estate purchasing.
What do you think makes your company stand out? Can you share a story?
The basis of Maintco Corp is found in the company motto: "Simple solutions for difficult problems." We focus on the needs of the customer and understanding their goals. Providing alternatives for specific situations and allowing the customer to make a solid business decision based on information. This has built a solid basis of trust with our customers.
In our business, it is very common for issues to occur after normal business hours. In one particular situation, a customer called with an emergency. A vehicle lost control and ended up crashing through the front windows of the retail convenience store. With panic on site, the store operator called for help. Within an hour of the call, we had our first responder group on site to calm the situation down, and secure the location from any safety concern. Once the urgency was removed, the process in correcting any damage was less stressful for the store personnel and we were able to get the store back up and running 100% in less than 24 hours. This story may have been extreme but is the common process Maintco provides our customers.
Are you working on any exciting new projects now? How do you think that will help people?
With the current pandemic having a great effect on many businesses, Maintco has developed a program to provide a high touch sanitation and disinfecting in order to help customers reopen their locations safely. A secondary part of the program is to provide Plexiglas barriers to isolate certain areas and work stations. The program provides a safer environment for the store personnel as well as their customers.
What advice would you give to other female leaders to help their team to thrive?
Be a person of significance. Don't wait for someone to recognize the value you bring.
Make your voice heard. Don't be silent when your input is needed and when you speak, speak with confidence.
Don't be a pleaser. Often times women in business take on the role of a pleaser. It is important to rely on your strengths and skill set — continued education will help increase your skill set to meet your goals and beyond.
Learn and practice dealing with conflict in a controlled and decisive manner. As a leader, it is critical to resolve conflict and issues while all the time projecting a calm manner.
Build relationships with others in similar roles and industries. Being a woman in a traditionally male driven industry will lead to those that will reject, but also those that will assist in your education. Learn the difference and how to take advantage of both opportunities.
What advice would you give to other female leaders about the best way to manage a large team?
Lead by example. Teach those who will manage your teams how to manage with company goals in mind and provide examples of expectations. Caring about the people in the team at every level sometimes takes the experience of being a mom. Using that insight can help by providing the empathy required to support the needs of the team, and allow for everyone to succeed in their respective job assignments.
None of us are able to achieve success without some help along the way. Is there a particular person who you are grateful towards who helped get you to where you are? Can you share a story about that?
The partnership forged with my late husband provided for both the growth and expansion of the business as well as my own personal growth. Together we built a business with a solid foundation in cooperation, trust and creativity.
In 1997 I left Maintco for a job as an underwriter. The purpose was to assist in generating income for the family while the business was in transition. I was out of the Maintco system for 3 years. My husband was able to persuade me to return after a deep conversation based on a reorganization of the business processes. He basically gave in to my demands for new office furniture and better technology.
How have you used your success to bring goodness to the world?
Initially, Maintco was a small family run business where my husband and I, along with talented staff, worked together to make every job successful. As the company grew, the same togetherness found the employees growing their lives along with the entire company. As the company became successful, the education and training for all personnel became a way for the team to advance in the industry and grow their personal lives as well. We have seen individuals and families grow and flourish over the decades.
What are your "5 Leadership Lessons I Learned From My Experience" and why. (Please share a story or example for each.)
Set the right kind of expectations. It is important to have the right conversations about expectations. Do not spend all conversation time discussing deliverables without discussing broader success. Including everyone's holistic role, from leadership to the customer request, to the invoice process.
Never underestimate the need for solid performance management. It is a major mistake not to check in with the team and provide feedback, direction and goals.
Expectations of direct reports should not be a mirror. You are not your direct reports therefore understanding the needs of the team will help the leader provide the correct input and support to make the team successful and reduce frustration on both sides.
Share the wins and losses. Don't give yourself too much credit when things go right and don't beat yourself up too much when things don't go as expected.
Stick to your values. Be consistent in the guidelines for decision making but flexible enough to adjust with the times and technology.
You are a person of great influence. If you could inspire a movement that would bring the most amount of good to the most amount of people, what would that be? You never know what your idea can trigger. 🙂
I work hard to present a caring and harmonious environment. I believe in community and helping in my community. I promote philanthropic activity through multiple board memberships, however I know the value of individual kindness and the importance of being involved.
Can you please give us your favorite "Life Lesson Quote"? Can you share how that was relevant to you in your life?
"Perfect Planning Prevents Poor Performance."
This concept of putting the greatest effort into the planning portion of a project or any program, allows for a most successful outcome. Using the same process in life will result in the best possible outcome.
Some of the biggest names in Business, VC funding, Sports, and Entertainment read this column. Is there a person in the world, or in the US with whom you would love to have a private breakfast or lunch with, and why? He or she might just see this if we tag them 🙂
There are two people I would add to the list of those with which I would love to have a private breakfast or lunch.
Simon Sinek — Author and motivational speaker — His optimistic beliefs and his concept of "WHY" resonates in me.
Jordan Peterson — Clinical psychologist — For his views on Human Social Evolution and various cultural issues
How can our readers connect with you on social media?
Primarily on Facebook, LinkedIn